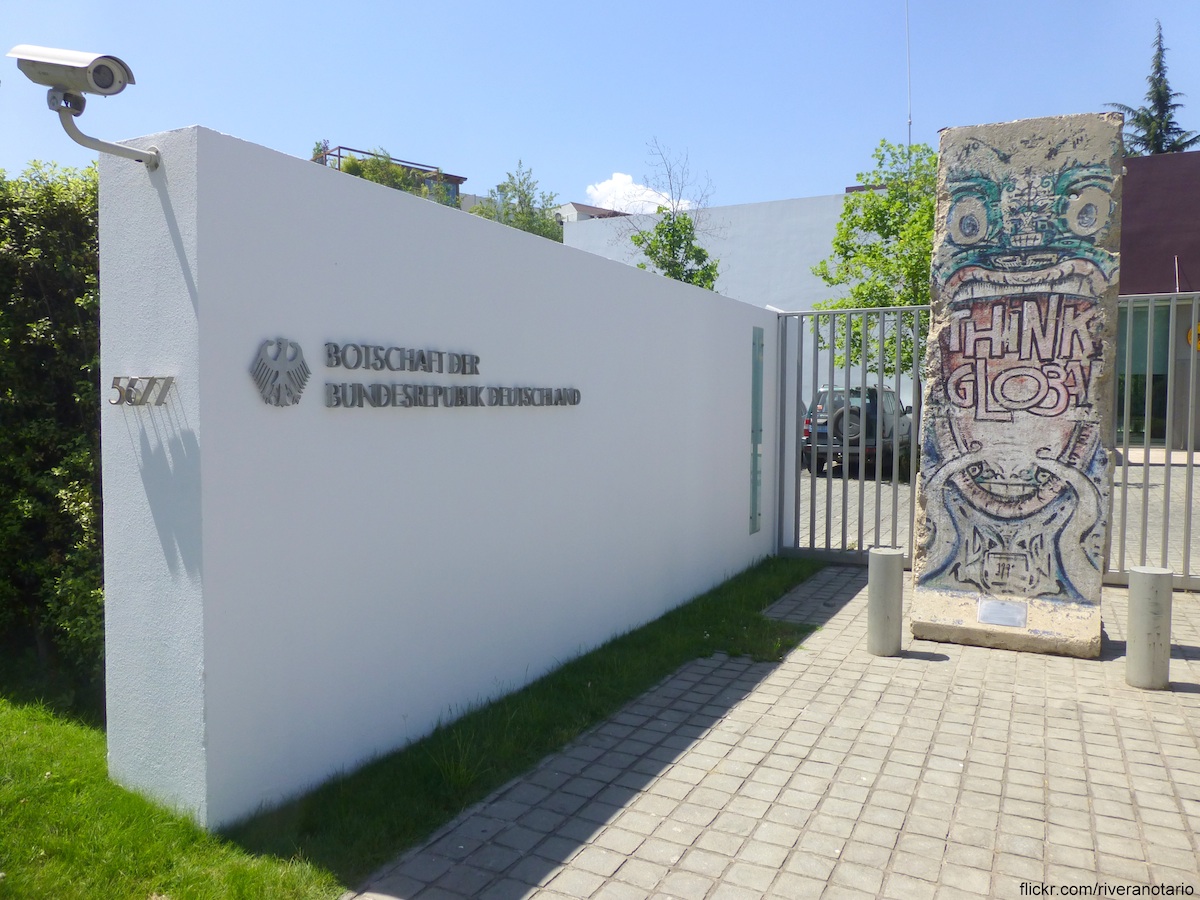 Location: in front of the German Embassy
1 segment from Waldemarstraße/ Leuschnerdamm, Kreuzberg
Inspired by the events in 1990, Chilean students wanted to bring a piece of the Berlin Wall to Chile. Since they lacked the financial means for transportation, the German Embassy subsidized.
In 1992, both involved parties arranged an exhibition at the Museo Nacional de Bellas Artes. Works by renowned Chilean artists related to "fall of the Berlin Wall and German reunification" were to be seen close to the Wall segment. After the exhibition the Wall segment was removed to the German Embassy, where it has found its final location.
The graffito Think Global is part of the global messages by Jürgen Große aka Indiano.
Click to enlarge:
Photo above and background:
© by RiveraNotario . Licensed under CC BY-NC-SA 2.0