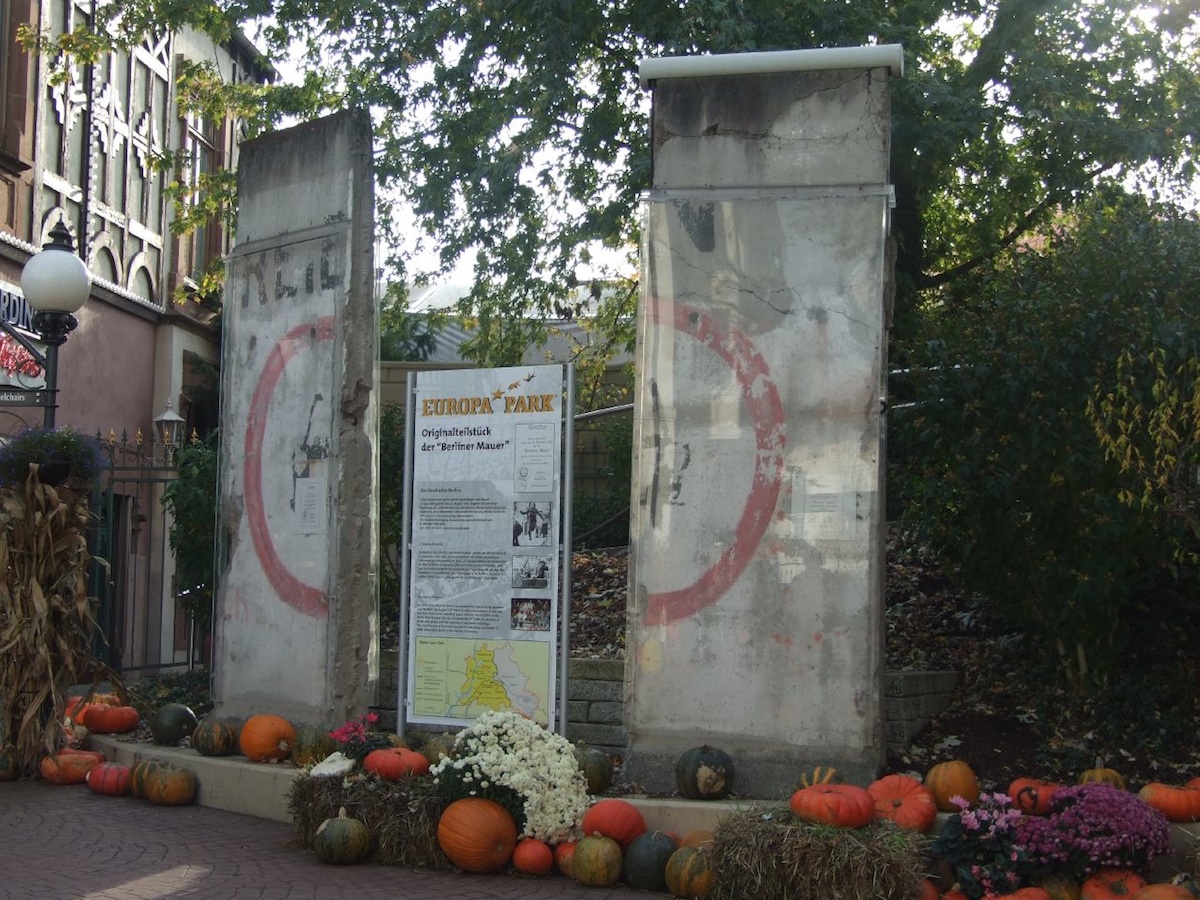 Location: Europa-Park
2 segments
The Europa-Park Rust, close to the French border, is a leisure park with various themed areas, partially by countries, and a number of attractions, hotels and a movie theater.
At the entrance, close to the station Alexanderplatz, the themed area Germany starts: Franconian half-timbered buildings, Weimar neoclassicism, black-red-golden flags, and two segments of the Berlin Wall with certification of origin.
They were erected in 1996 on initiative of Roland Mack, head of the Park. He purchased the segments from Friedrich Dunsing, a friendly entrepreneur. Dunsing was responsible for the demolition of a Wall section at Glienicker Brücke, where the segments originally came from.
Click to enlarge:
Photo above and background:
© by Michael Welsing. Licensed under CC BY-NC-SA 2.0