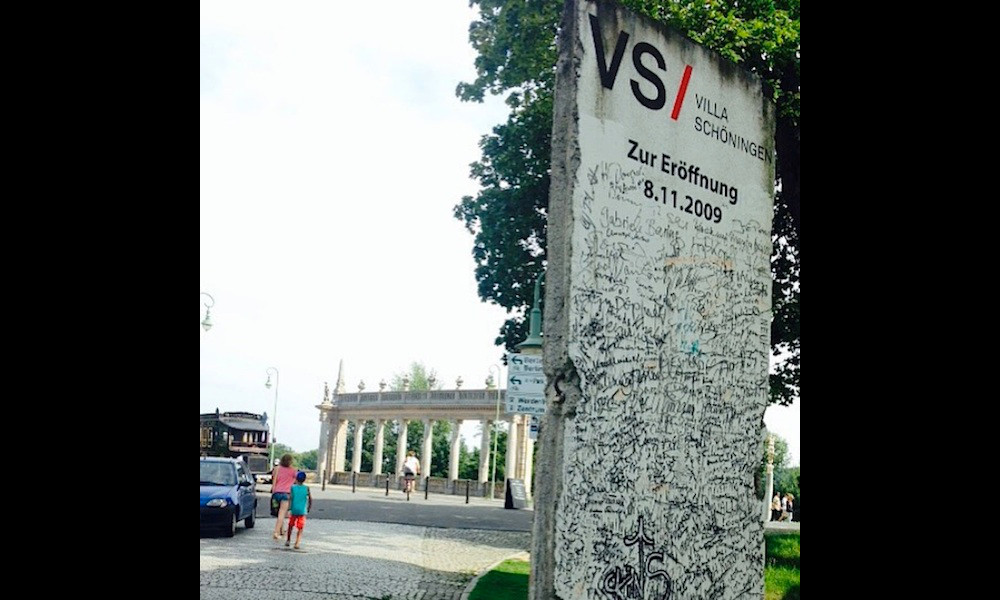 Location: Villa Schöningen at Glienicker Bridge
1 Segment
The Villa Schöningen is located at the Glienicker Bridge, between Berlin and Potsdam. West and East, where spies were exchanged under the eyes of the public. Like annual rings of a tree, historical eras and episodes are layering on the Italian towervilla, built by Ludwig Persius in 1843. It was founded on a esthetically whim of a romantic king, brought to life and inhabited by the Jewish co-founder of the Deutsche Bank, place of art, victim of Nazis and Soviet communists, after that socialist GDR children's home, finally almost victim of an estate development project.
In 2007, Dr. Mathias Döpfner, Chairman of Axel Springer SE, and Leonard Fischer, Chairman of RHJI, bought the ruin to protect it from demolition and to create a public space of history, art and freedom after careful restoration. (quoted from: Villa Schöningen/Website)
The Wall segment is a donation by Axel Springer SE.
Click to enlarge:
Photo above and background:
© Ana G./Instagram