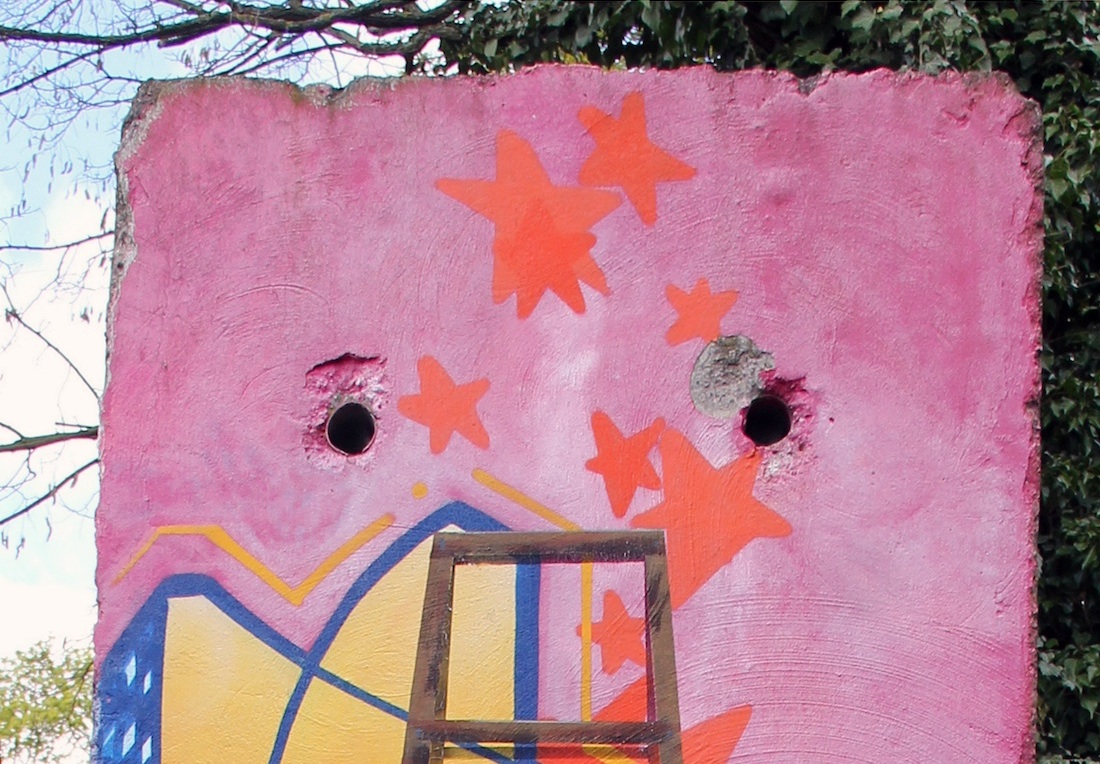 Location: Rudolf-Breitscheid-Straße 236, Potsdam-Babelsberg
1 segment
This segment was set up exactly on the former border strip between the GDR territory and West-Berlin.The border here seperated Berlin from Potsdam and the famous UFA film studios in Babelsberg.
The photos on the plaque give an impression of the situation of that time. The border facilities don't exist anymore, nothing is left, thus this memorial was set up to remind of that era.
The border strip extented from this point geographically westwards (politically eastwards) to Griebnitzsee, where another Berlin Wall memorial was set up.
Click to enlarge:
Photo above and background:
© OTFW, CC BY-SA 3.0