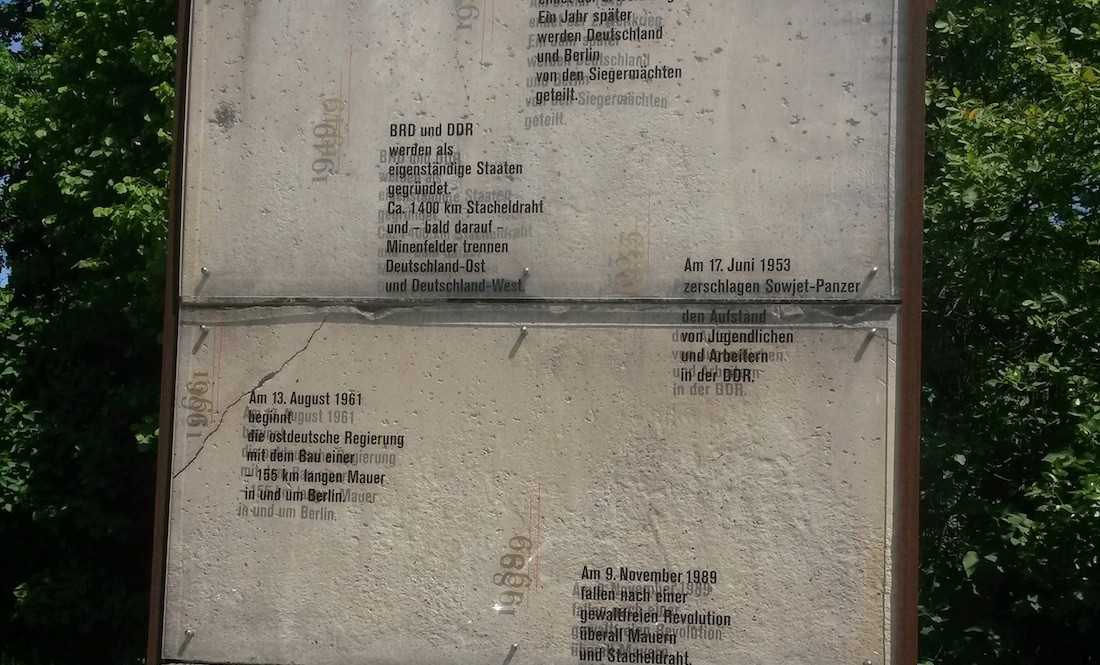 Location: Hans-Bradl-Platz/Erich-Kästner-Schule
Parts of the Hinterlandmauer
Shortly after the fall of the Wall Siegfried Dinkel brought along some parts of the Hinterlandmauer to his hometown Postbauer-Heng in the Oberpfalz.
In 2006 these parts were set up in front of the local Deutschordensschloss.
In 2017 the surrounding of the Erich-Kästner-Schule was redesigned with a gym and a park, where the Berlin Wall memorial was set up. The memorial will be more visible at this site and maybe it will be subject to history lessons in the Erich-Kästner-Schule too, said Mayor Horst Kratzer on the occasion of the inauguration of the redesigned area.
Read a brief description by Hans Bradl, curator for the local cultur (PDF opens in a new tab):
Fall der DDR-Mauer
Photo above and background:
© aendgraend