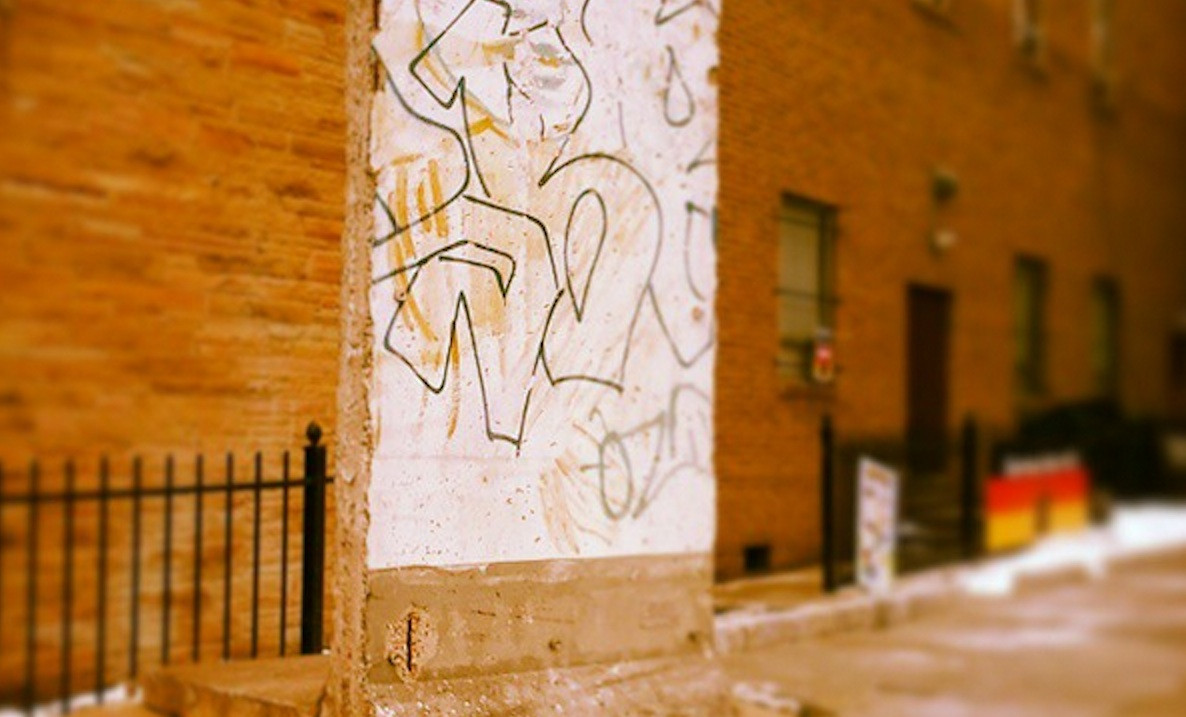 Location: German Society of Pennsylvania, Spring Garden Street
1 segment
The German Society in Philadelphia is the oldest club of Germans far from home in the US. On occasion of the 250th anniversary of the German Society and the 25th anniversary of the fall of the Wall, a segment of the Berlin Wall was erected in the Society's garden in November 2014. Initiator was Hardy von Auenmüller, Chairman of the German Society.
The Auenmuellers possessed lands in Saxony, which were expropriated after the Second World War, the family felt forced to leave the country. Initially Hardy von Auenmüller made a career in the US with the German chemical and pharmaceutical company Hoechst. Most recently he worked as an independent consultant.
When Hardy von Auenmüller first visited East Germany after the turn, he was appalled by the damage done to the environment, but also secured his help with the renovation. Until 2001 he monthly shuttled between East Germany and the USA. 2013 von Auenmüller heard about the fact that some segments of the Wall are still available, petitioned the Senate, and finally received two segments. One of them is now in Philadelphia. The other is to be placed in German-American Heritage Foundation Museum in Washington.
Photo above and background:
© German Society