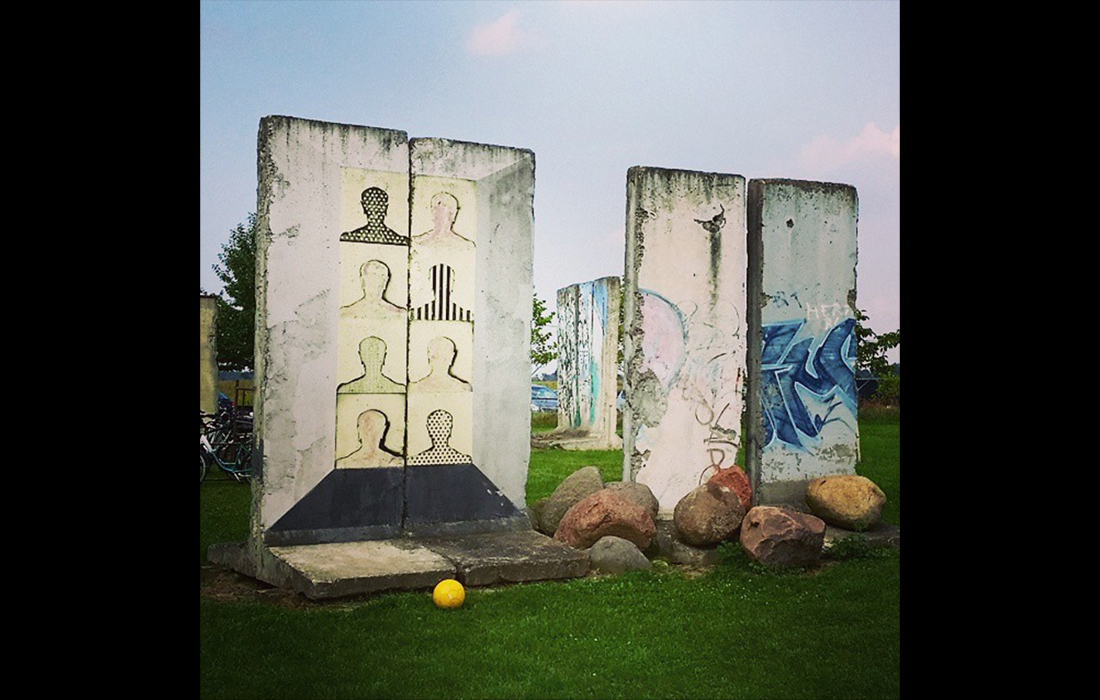 Location: Landgalerie Mark-Brandenburg
more than 20 segments
The Landgalerie Mark-Brandenburg is Brandenburg's largest gallery, according to its owner Karl Witzleben. More than 500 works of art are exhibited on the approximately 30,000 sqm farmstead in Märkisch Oderland: Paintings, photographs, graphics, caricatures, sculptures and – on the outdoor grounds – about two dozen wall segments that once separated the Berlin district of Spandau from Falkensee.
The gallerist Witzleben moved to West Berlin shortly before the Wall was built. After the Wall came down, Witzleben opened a gallery in Frankfurt/Oder before moving to Märkisch Oderland.
The wall segments were mainly painted by artists from Georgia, Leipzig, Berlin and Eisenhüttenstadt, including Kani Alavi, one of the initiators of the East Side Gallery in Berlin.
Photo above and background:
© der_regionalist/Instagram