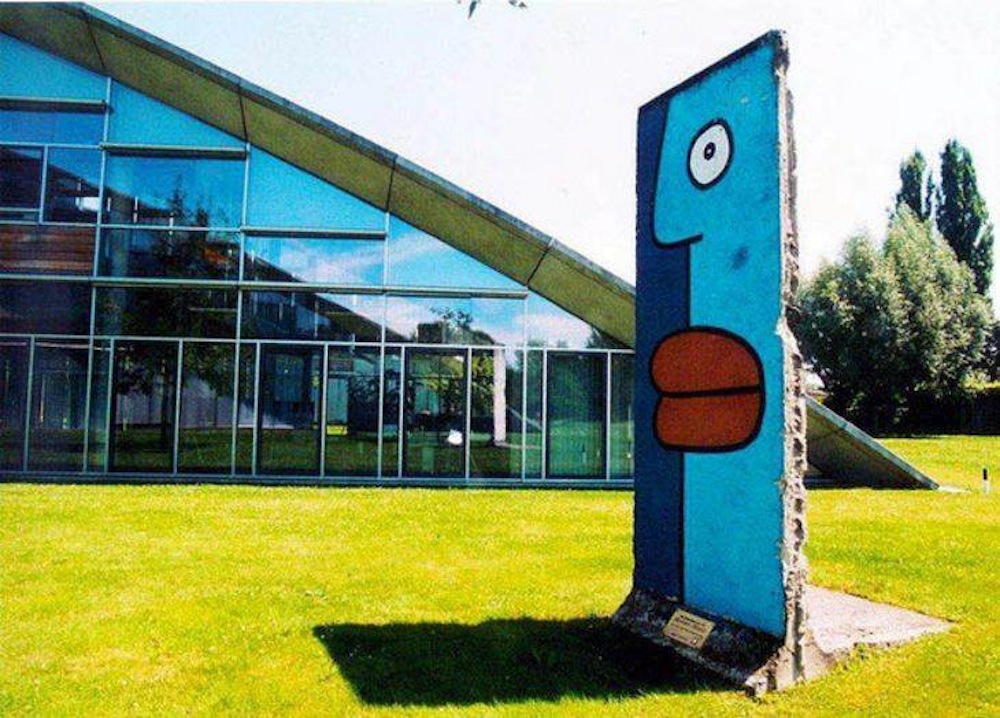 Location: Burda Media Park
1 segment
Even before the Turn, the West German Burda publishing house was represented in the GDR with its own magazine, the Burda Moden. In fact, Burda Moden was the first western magazine ever that was sold in Russian in the Soviet Union since 1987. After the Turn, the Superillu from the Burda publishing house established as a popular magazine in East Germany.
In February 2000, on the occasion of the 60th birthday of its founding publisher and art patron Hubert Burda, the Superillu editorial gave him a Wall segment designed by Thierry Noir. The segment came from the collection of a firm, which was involved in the demolition of the Wall and is now at the Burda Media Park in Offenburg.
Click to enlarge:
Photo above and background:
@ Thierry Noir.