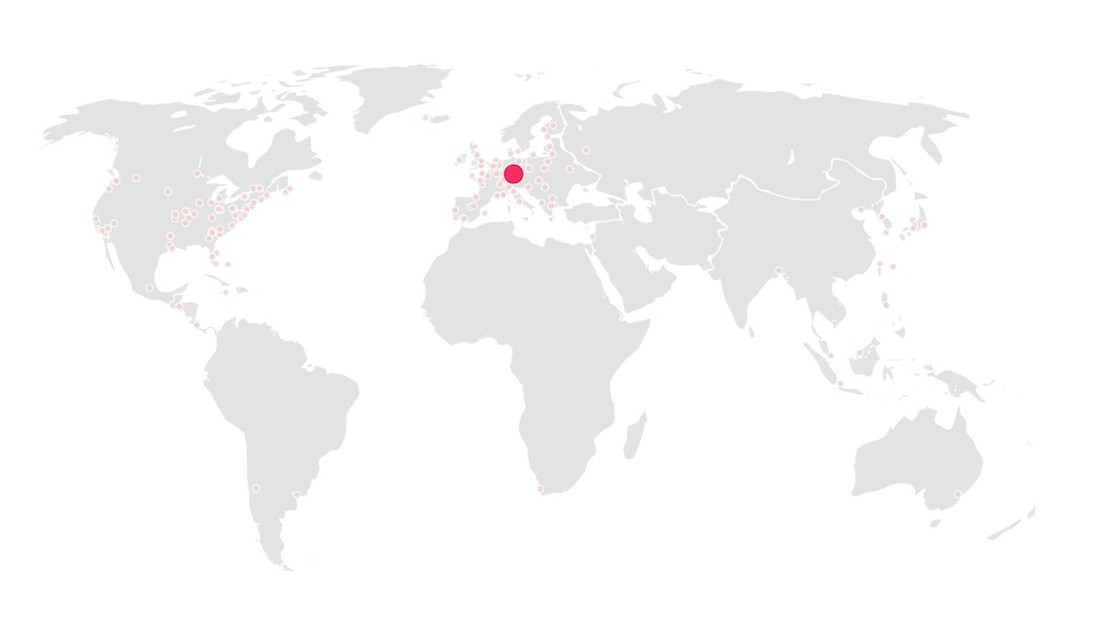 Location: school centre northwest
1 segment
A Berlin Wall segment was set up in Mai 2016 in Offenburg northwest as a symbol for overcoming borders. Before, the district was redeveloped for several years. In the course of the renewal, a number of barriers, borders and obstacles had to be overcome. Walls were torn down, fences removed – in the nature and in the minds, said Jutta Herrmann-Burkart, responsible landscape architect.
The artwork on the westside of the Wall was designed by the known Offenburg based artist Stefan Strumbel. The eastside was done by the as well known, in Thuringia born, graffiti artist Case alias Andreas von Chrzanowski.
The Wall segment is a permanent loan by the entrepreneur Sven Grathwohl. It was on display between 2009 and 2013 on the premises of the Strumbel-Werk and had to be stored, while the premises were under construction. The original artwork in 2009 was also done by Stefan Strumbel and was edited now for this new location.
Photo:
No picture available. If you want to upload a photo, please follow this link.