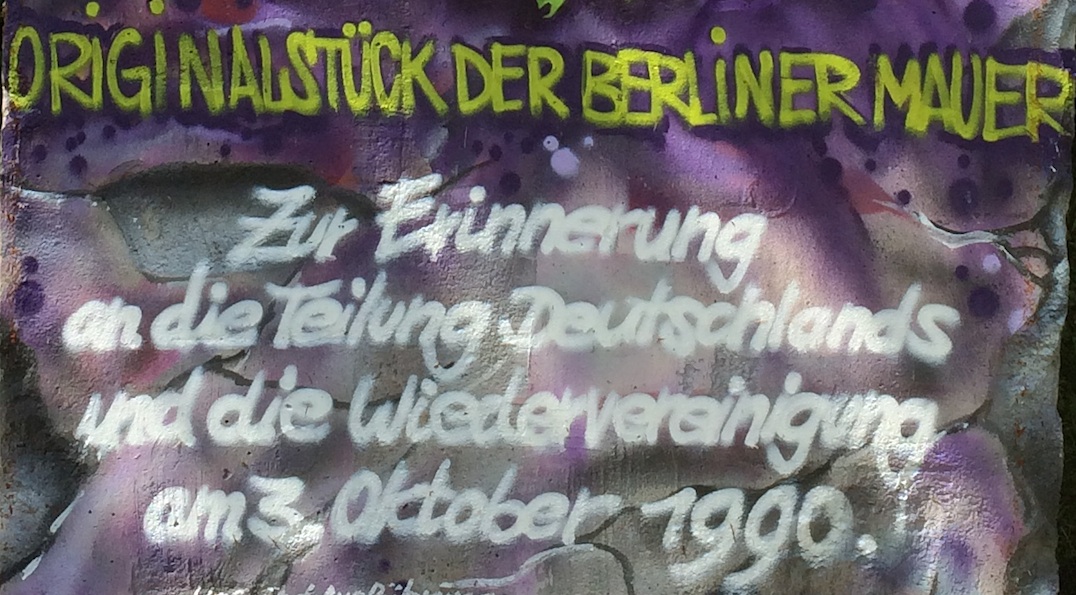 Location: Oberstedten, Apfelpark
1 segment from Potsdamer Platz
In memory of the division and reunification of Germany, a Wall segment is standing in Oberstedten, a suburb of Oberursel in the Hochtaunuskreis, since end of 2014. The idea to build this memorial came from Willi Steffek, the longtime chairman of the Vereinsring Oberstedten, an alliance of locally active associations.
The graffito was reworked and supplemented with a map of the divided Germany to remind impressively the German/German history.
Click to enlarge:
Photo above and background:
© Michael Hoffmann.