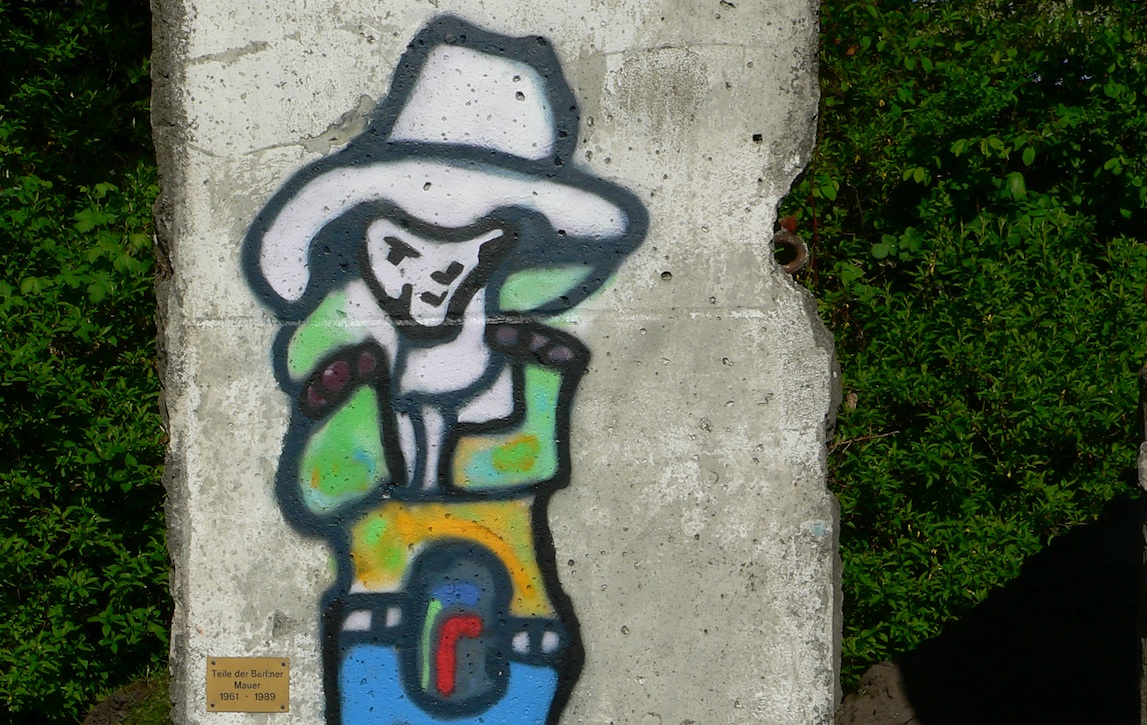 Location: Berliner Ring
2 segments
In 1991, the then command of the Clausewitz Barracks has got four segments of the Berlin Wall. Two of them remained as a memorial at the barracks. The other were donated to the City of Nienburg.
In 2010, a Berlin Wall memorial was inaugurated in Nienburg/Weser. Representatives from the twin town Nienburg/Saale joined the inauguration. Nienburg in Lower Saxony and Nienburg Saxony-Anhalt are collaborating since the German reunification.
In a joint project on the occasion of the inauguration, pupils from both cities worked out the history. The graffito was refreshed by Wladimir Wolnow, an artist from Belarus.
Click to enlarge:
Photo above and background:
© Stadt- und Kreisarchiv Nienburg Photographer: Manfred Bögeholz