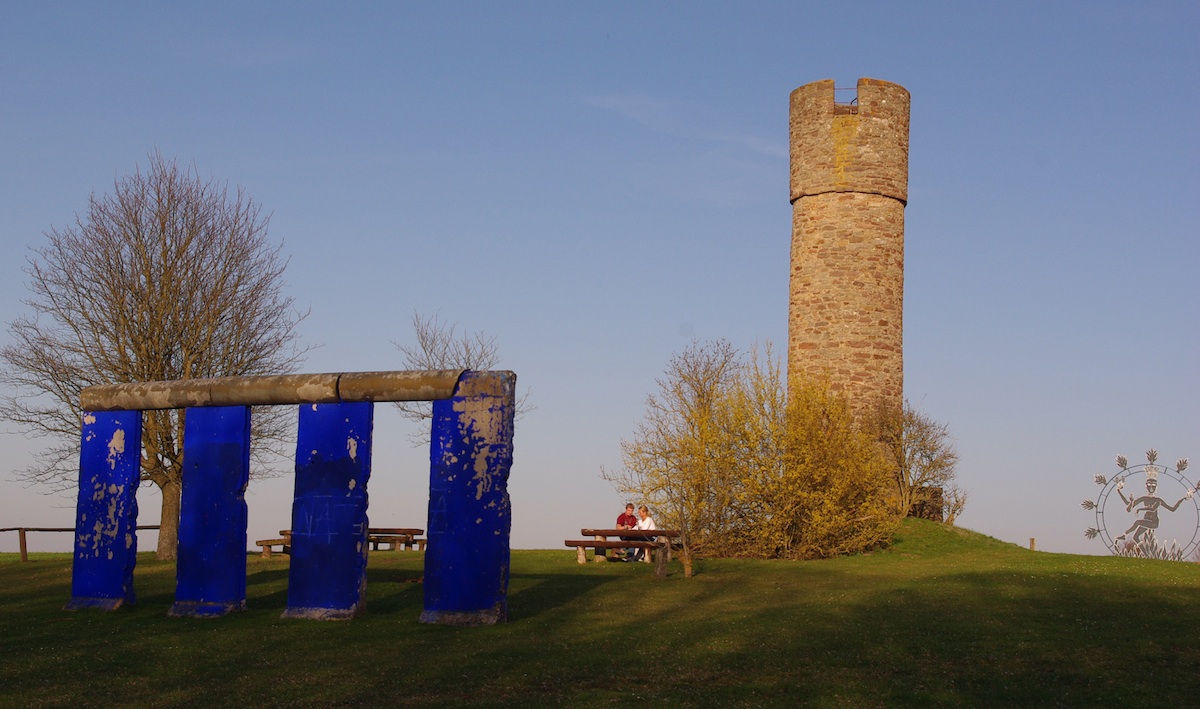 Location: Niederlauer
4 segments
The concept of the sculpture Blaues Tor originated from 1986: If every second segment of the Berlin Wall would have been removed, a giant stone circle would have remained. Thus was the idea by Berlin based artist and constructor Herbert 'Jimmy' Fell who originates from Niederaula. The four original segments are oriented to the summer solstice as Stonhenge's west gate. The colours blue and gold symbolize Europe, so the gate of the division of Europe becomes a gate of connection and Europe's unity.
The former death strip at the inner-German border is at a distance of about 40 kilometers. The checkpoint Eußenhausen-Meiningen between Thuringia and Bavaria was turned into a sculpture parc of more than eight hectare, a few years ago. The park was planed and realized by Jimmy Fell too. His numerous works, which are on display in the open air museum now, also remind of the German division.
Click to enlarge:
Photo above and background:
Blaues Tor 1, Berliner Mauer (J. Fell)" by Jimmy Fell – Archiv Jimmy Fell. Licensed under Copyrighted free use via Wikimedia Commons.