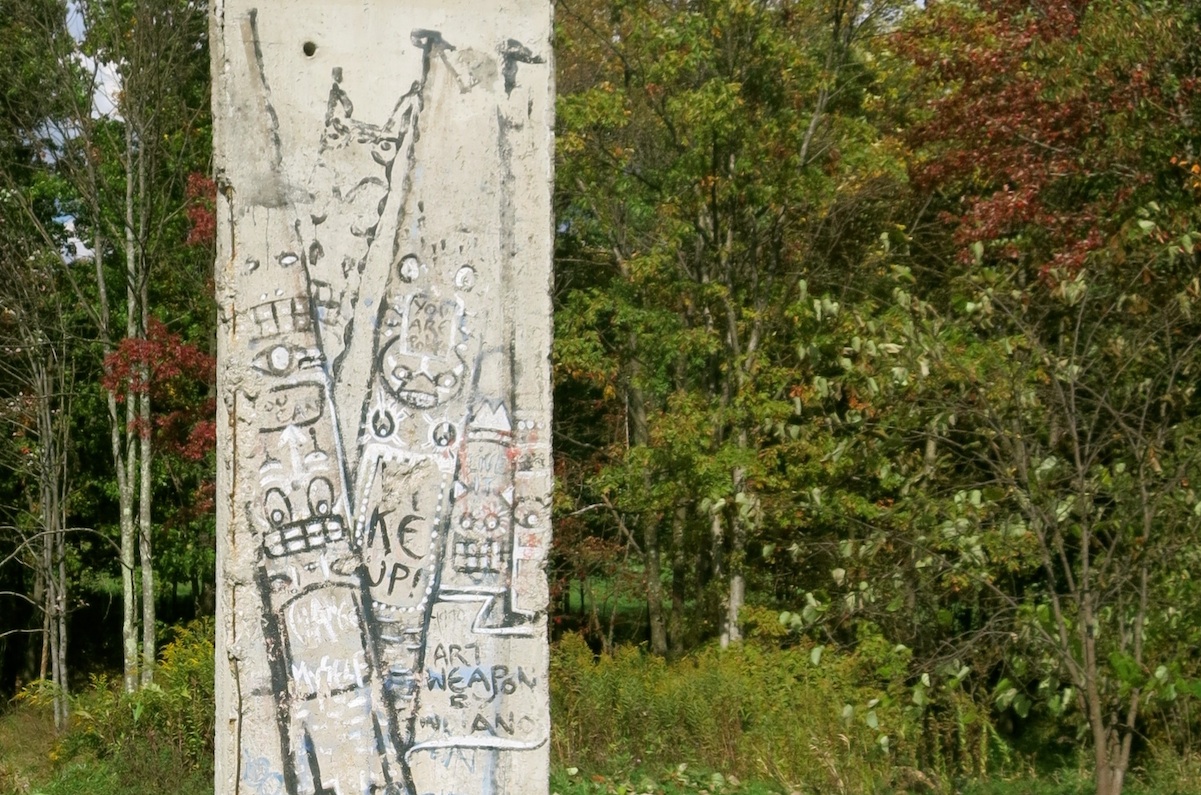 Location: Nemacolin Woodlands Resort
1 segment
The Nemacolin Woodlands Resort is an exclusive hotel and leisure complex. The 800 hectare area is home to several hotels and restaurants, which has received highest awards.
Inside the middle of the Pennsylvanian forrest a Wall segment was set up. It was a gift from Lord Peter Palumbo, a British property developer, art collector, connoisseur of architecture, Member of the House of Lords and even Polo player in the team of Prince Charles.
In addition to this, in 1994, Lord Palumbo acquired a few other Wall segments on an auction at Fischer Fine Art Gallery in London. Two of them are in
Kentuck Knob
, Pennsylvania, another one is in front of the
Imperial War Museum
in London and one in the
Yorkshire Scultpure Park
.
Click to enlarge:
Photo above and background:
© by Malerie Yolen-Cohen