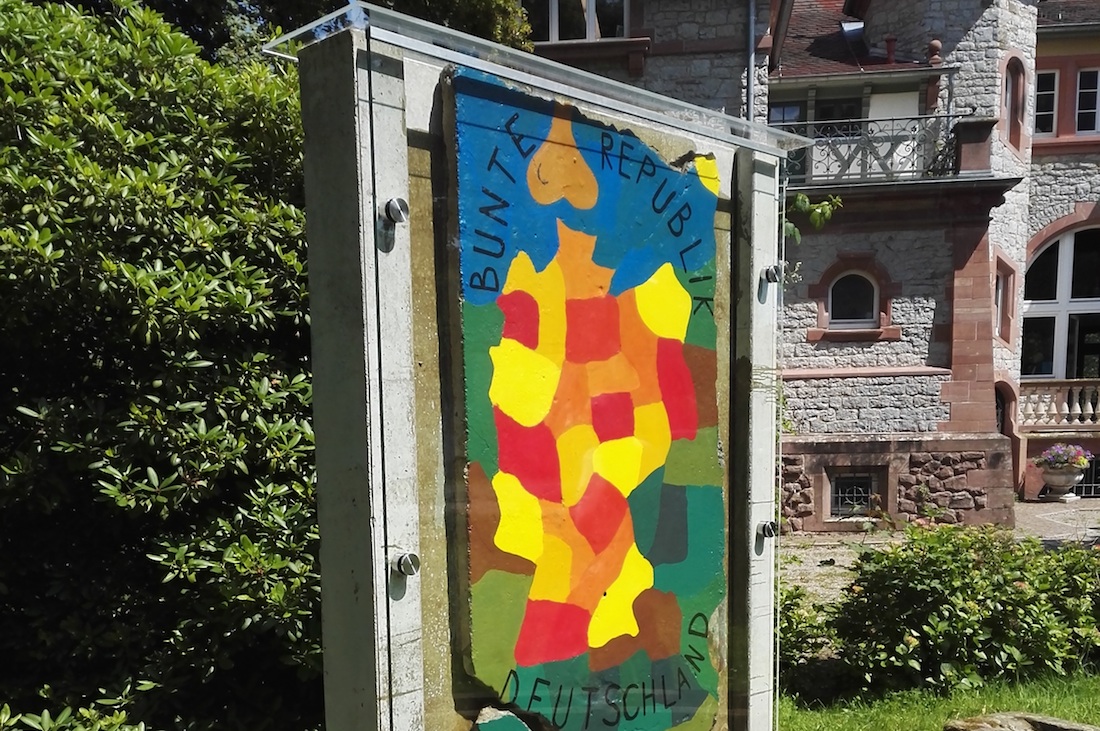 Location: Menzer Park
1 segment
In 1990, after the fall of the Wall, students from Neckargemuend had set up an authentic piece of the Berlin Wall as a reminder of their school leaving. Later they gave it as a loan to the city of Neckargemuend. The city administration chose the Menzer Park to make it available to the public as a stony remembrance.
Preparation and restauration was necessary in 2014. It took some months before the Wall segment was set up again on November 21, 2014 by Mayor Horst Althoff and representatives of the graduation year 1990. Guest of honour was Dr. Hans-Georg Wieck, who served as head of the Bundesnachrichtendienst (German intelligence service) when the Wall came down. (Source: Neckargemuend, press release)
Originally, the Menzer Park was part of the private property of the former Reichstagsabgeordneter (1884-1893) Julius Menzer. Today, the park is property of the city of Neckargemünd and is open to the public.
Click to enlarge:
Photo above and background:
© Neckargemünd