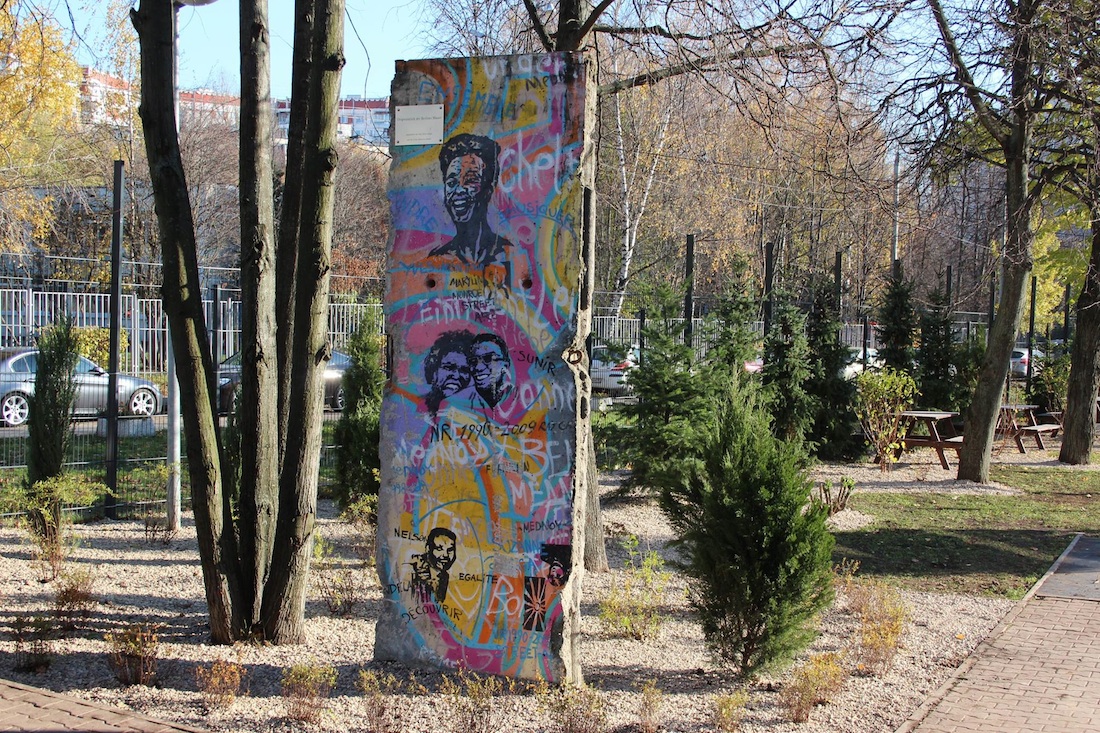 Location: Prospekt Wernadskowo, Deutsche Schule
1 segment from Potsdamer Platz
The 25th anniversary of the fall of the Wall was celebrated in Moscow, too: A Berlin Wall segment was set up as a reminder of recent history at the German school in Moscow. The school is on a diplomatic property, which belongs to the German Embassy in Moscow.
After the end of the Second World War and the founding of the Federal Republic of Germany and the German Democratic Republic, two German schools were established in Moscow and belonged to the respective embassies.
At the beginning of the 1960s the school of the Embassy of the Federal Republic of Germany was small with less than 100 pupils. The school of the Embassy of the GDR – with assembly hall, sports hall and sports fields as well as a kindergarten – was opened in the early 1970s in the 'Nemgorodok' (German town) in the southwest of Moscow on the prospectus Wernadskowo in the residential area of the same name. The school was lastly visited by up to 550 students.
After the end of the GDR, the Federal Republic took over the residential and administrative buildings including the school in the 'Nemgorodok'. (Source: Deutsche Schule Moskau)
Click to enlarge: