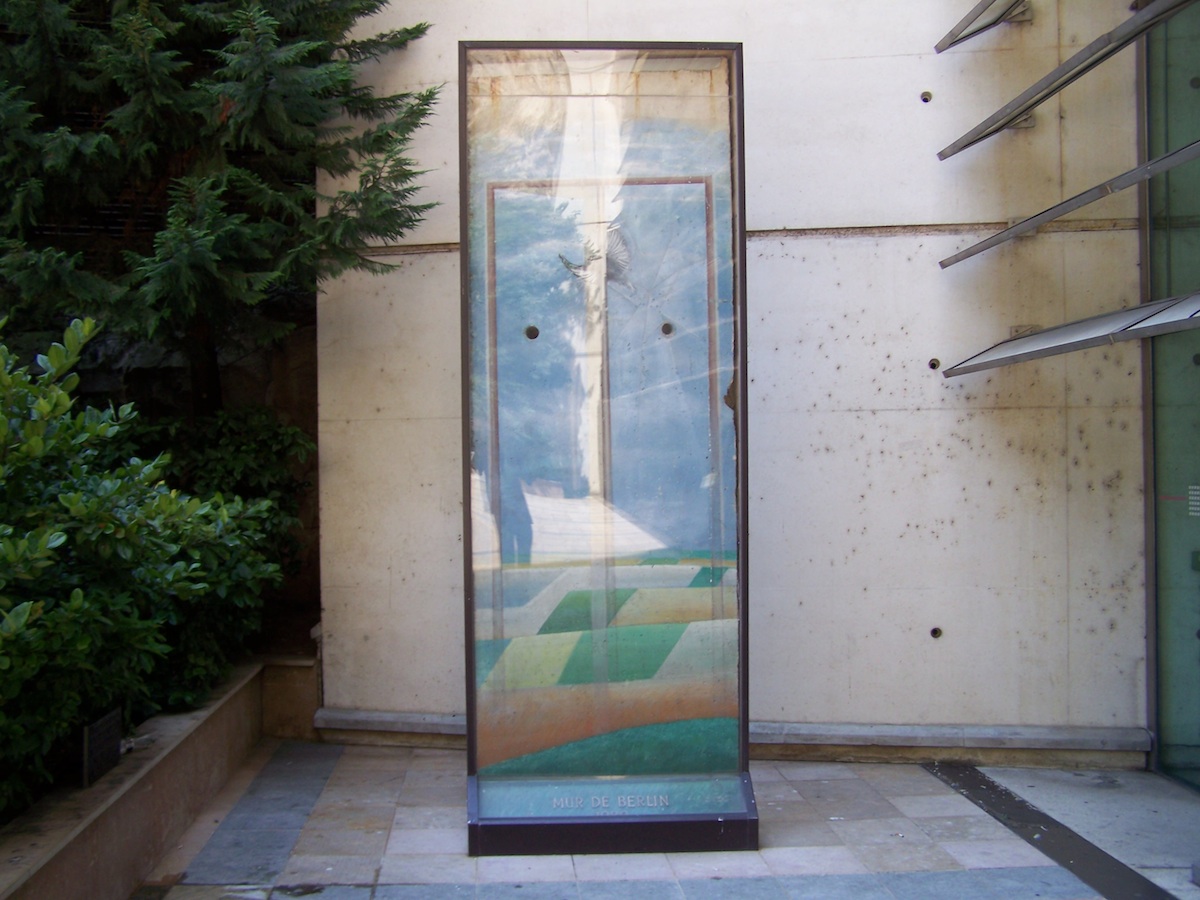 Location: Monaco station – Monte Carlo
1 segment
In 1990 Monte Carlo was the scene of a first auction of Wall segments by Southeby's on behalf of Limex and LeLé Berlin. 81 segments were available and were partly auctioned off for exorbitant sums.
The segment which is at the SNCF train station in Monte Carlo was a donation by the Lebanese businessman Nabil Boustani, who died in 2009, to the Principality of Monaco, where he owns a couple of luxury hotels.
Click to enlarge:
Photo above and background:
© « Gare de Monaco » par Gael13011 — Travail personnel. Sous licence CC BY-SA 3.0 via Wikimedia Commons.