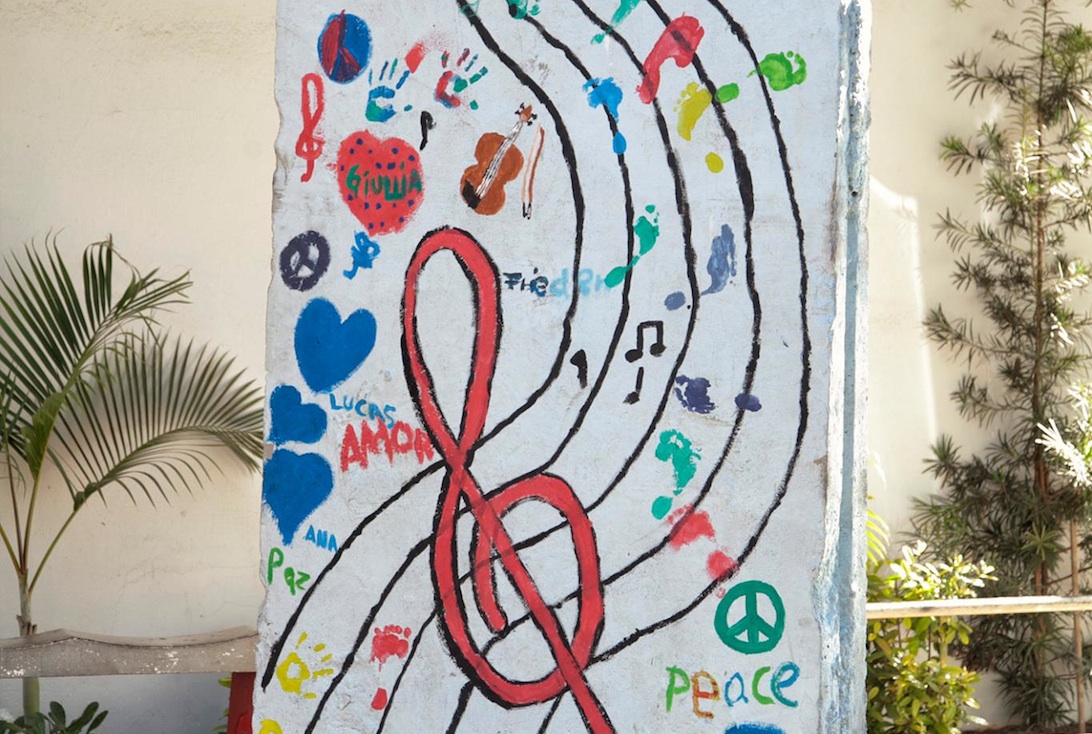 Location: in front of the Cultural Center Professor Lauro Monteiro de Carvalho e Silva
1 segment from Bornholmer Straße
In July 2016, a Berlin Wall segment was set up accompanied by an explanatory exhibition about 180 kilometers north of Sao Paulo. The resident Music School Lyra Mojimiriana opened its Winter Festival with this exhibition.
The Brazilian school of music came into contact with a Brandenburg primary school due to an initiative of the Berlin based association myTheo e.V. years ago. The paintings on the Wall were made in 2015 during an exchange program together with German and Brazilian pupils.
For Carlos Lima, director of Lyra Mojimiriana, the Wall segment is an invitation to reflect current walls: "There is a wall of intolerance towards other opinions and beliefs, a wall of lack of respect, a wall of indignity. There are many invisible walls which are more difficult to overcome. But we can learn from the past and bring people together with this historical monument and our music." Source: Lyra Mojimiriana
The segment remains in Moji Mirim during the festival. After that, it is expected to be seen in a traveling exhibition in various locations in the region.
Click to enlarge:
Photo above and background:
© Lyra Mojimiriana