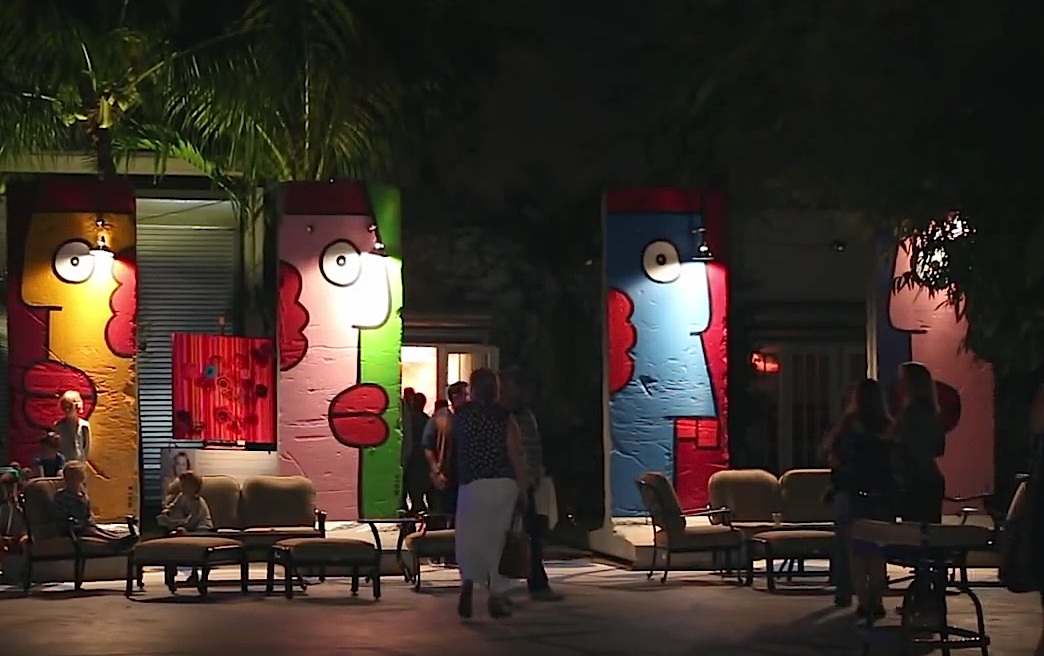 Location: Miami Ironside (on the courtyard and on a parking lot)
6 segments
On the occasion of the Art Basel Miami Beach 2013, a number of Berlin Wall segments were temporarily set up in Miami Beach and repainted by Thierry Noir. He became famous with his paintints on the Berlin Wall. Finally, four segments were set up on the business plaza at Miami Ironside. The vibrant business district, composed of 65 showrooms, studios and coworking spaces, is an extreme contrast to the history of the Berlin Wall.
The Wall itself isn't a piece of art. It is a testimony to a bitter and blood tainted past. At the same time it is a psychological projection, provoking an artistic dialogue. As seen by aesthetic considerations it is an ugly bulwark. In the early 1980s, Thierry Noir, a street art pioneer, began to paint the Wall: Living in Berlin-Kreuzberg and facing the Wall every day, he couldn't bear anymore the monotone grey of the Wall.
His distinctive, symbolic and excessive reduced works were moved into the world – piece by piece with the Berlin Wall. Or repainted on-site, as here in Miami Beach. In the meantime, Thierry Noir also is working with other materials. But the exeggareted portraits remain characteristic for his work.
Click to enlarge:
Photo above and background:
© Still from YouTube Clip