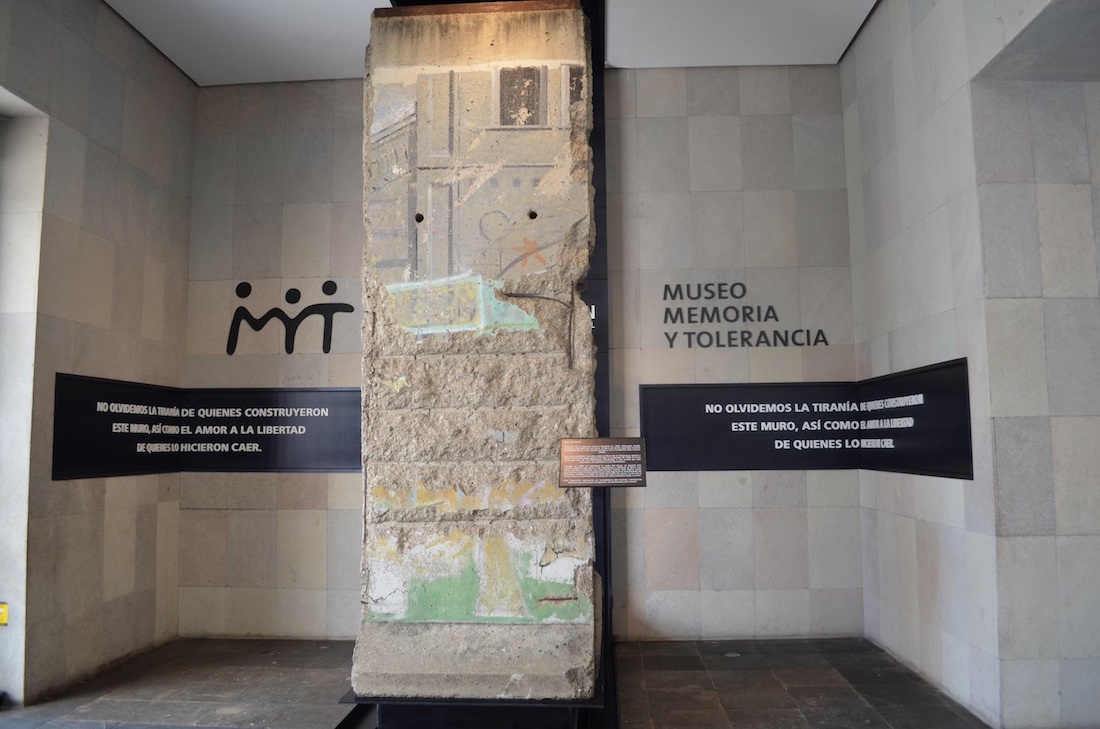 Location: Museo Memoria y Tolerancia
1 segment (previous: Museo de Historia Moderna)
The claim of the Museo Memoria y Tolerancia in the heart of Mexico-City is as simple as it is manifold and fundamental to the humankind: It contributes to vivid remembrance and triggers a discussion of culture of tolerance.
Impressive exhibitions discuss crimes against humanity and preserve the history from oblivion. At the same time, the exhibitions warn against the dangers of indifference, discrimination and violence.
In its own words, the Museo Memoria y Tolerancia wants to inspire and encourage to stand up, wherever needed and promotes respectful and responsible interaction with each other. The Berlin Wall segment in the entrance area of the museum is a fixed exhibit and could serve as a motto for the entire museum:
Let us not forget the tyranny of those who built this wall and the strive for freedom of those who brought it down.
Click to enlarge:

Photo above and background:
© Museo Memoria y Tolerancia/Facebook