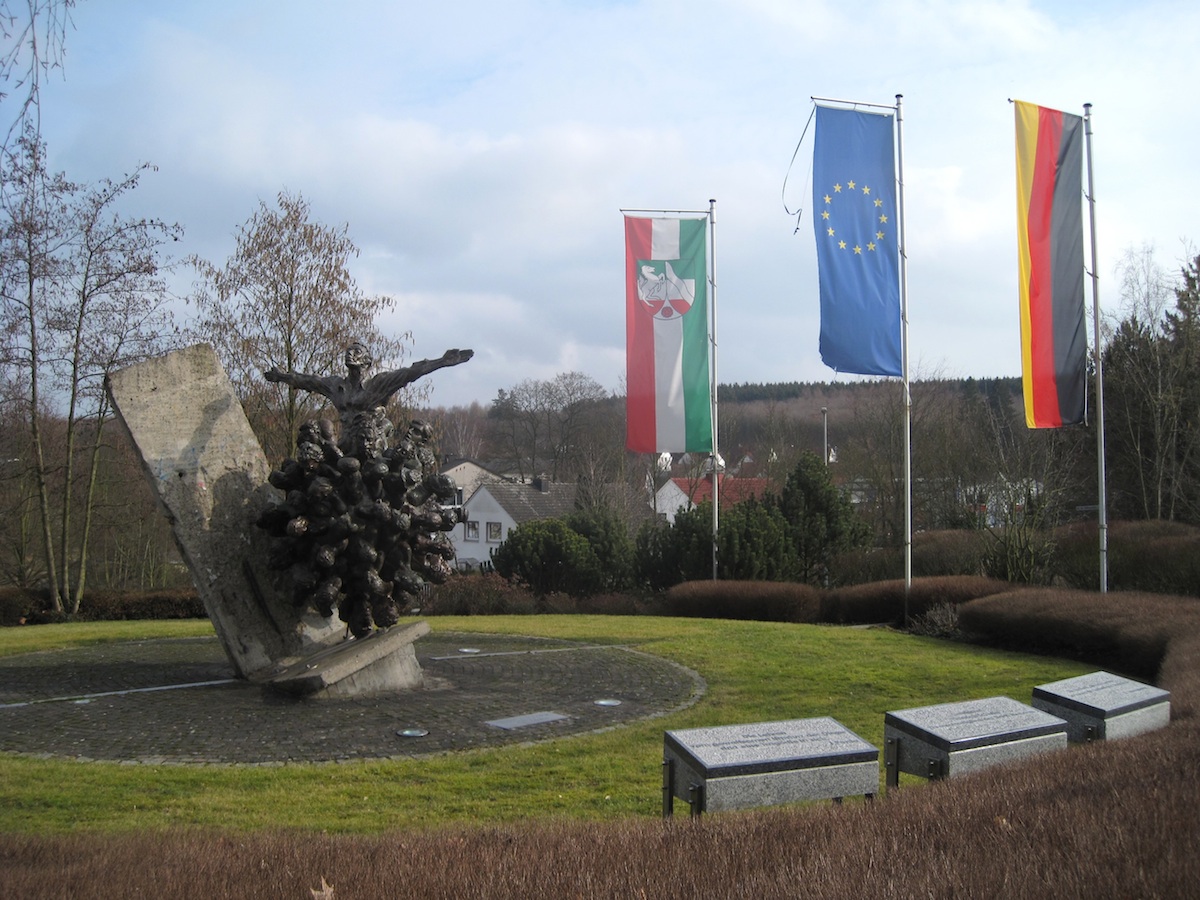 Location: company premises
1 segment from Bernauer Straße
In Menden, a monument commemorates the fall of the Berlin Wall and the desire of people for freedom. The sculpture was created by the Polish artist Dariusz Kowalski on behalf of Ernst Schulte.
Ernst Schulte owns the company ECO Schulte Menden, a specialist in system technology for doors. The family business, founded in 1920, operates a subsidiary in the Brandenburg town Luckenwalde since the 1980s. In the 1990s, the company opened a branch office in the Polish Wypedy.
The monument was inaugurated on the 10th anniversary of the Berlin Wall on the company premises in Menden.
Click to enlarge:

Photo above and background:
Menden-Obsthof-Mauerfalldenkmal1-Asio" by Asio otus – Own work. Licensed under CC BY-SA 3.0 via Wikimedia Commons.