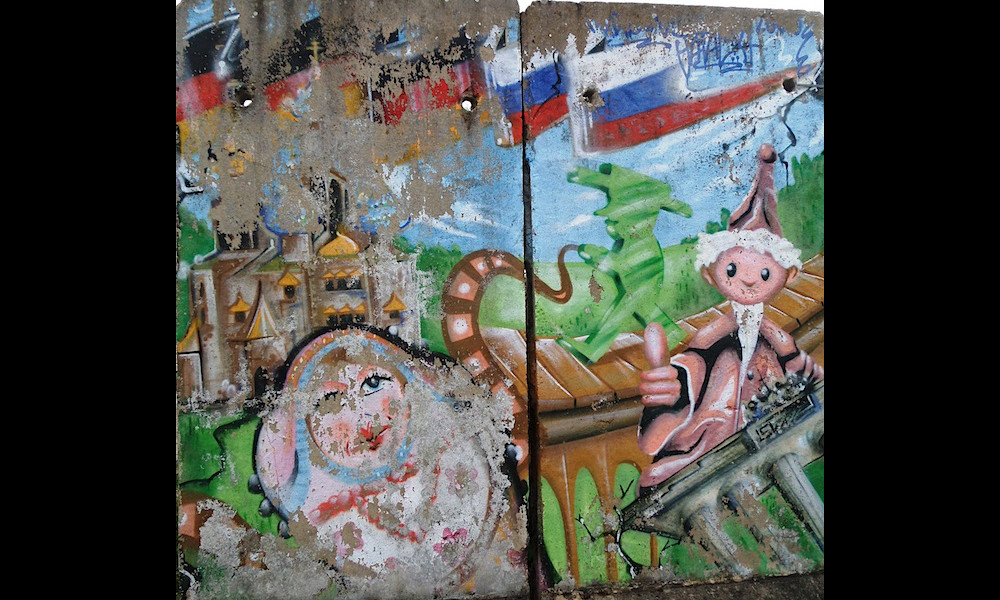 Location: private property, Historische Bauelemente
2 segments from Pankow
After the German Unification, a lot of demolition works, core removals and renovation was done in the new federal states. Scrapped stuff was dumped. Olaf Elias soon got specialized in saving historical components and antiques from the Renaissance to Bauhaus and GDR-Objectivity and has made it availabe for collectors and constructors.
In 1997, Elias' firm Historische Bauelemente moved to a 23,000 m² property in Marwitz, Brandenburg and acquired two Berlin Wall segments which originated from the border section Wollankstraße (S-Bahnhof) in Pankow.
In 2009, on ocassion of a get-together of clients from around the world, the segments were designed by two grafitti artists according to the German-Russian-Friendship motto and to express Gorbatchev's peace gesture.
Click to enlarge:
Photo above and background:
© Historische Bauelemente