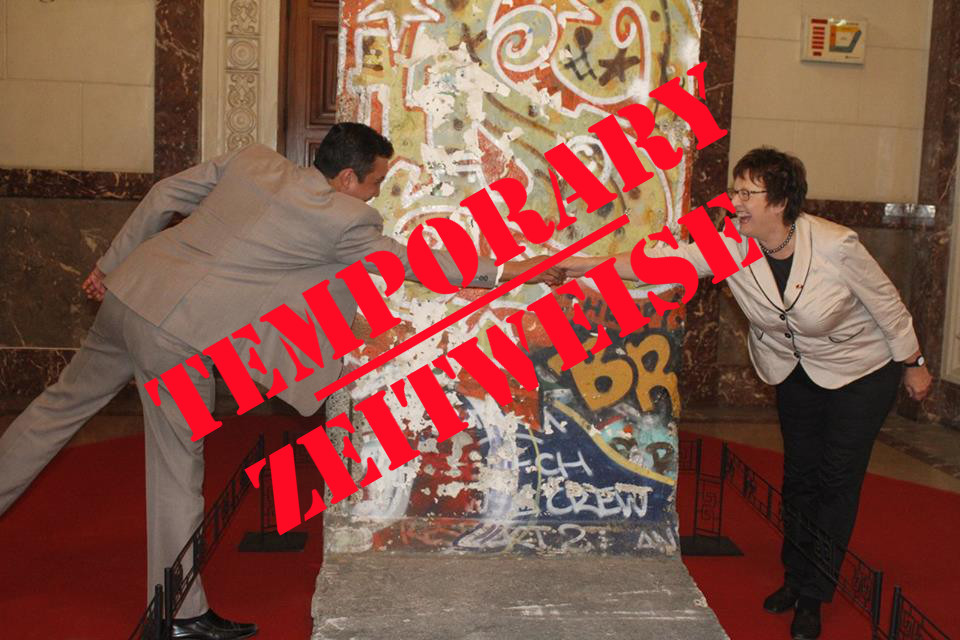 Location: National Museum of the Philippines (temp. from 2015)
1 segment from Potsdamer Platz
The story about the Wall segment for Manila starts in Berlin, 1999: While the Philippine ambassador Jose Abdeto Zaide was visiting the exhibition monumental events leading to the next millenium, he missed some notes on the termination of Philippine dictatorship in 1986. At that time, Cory Aquino had overthrown the Marcos regime with the help of EDSA People Power, a peaceful demonstration. In Vaclac Havel's opinion, this event was inspiring the suede revolution in Prague, years later, which itself was a stepstone to the fall of the Wall. Therefore, Zaide endeavored to get a piece of the Berlin Wall to commemorate the peaceful revolution in Manila.
In november 2014 a deed of donation was handed over. The Wall segment, a donation by Berlin Senat, was brought to Manila in early 2015 and set up in the National Museum of the Philippines in October 2015. The set up ceremony was hosted by Secretary of Foreign Affairs Albert del Rosario and attended by German Parliamentary State Secretary Mrs. Brigitte Zypries and others.
In the first instance the Wall segment will be thorougly restored before it will be possibly moved to a public space.
Click to enlarge:
Photo above and background:
© courtesy of National Museum of the Philippines. Im Bild: Brigitte Zypries, Parlamentarische Staatssekretärin u. Jeremy Barnes, Direktor des NMPH