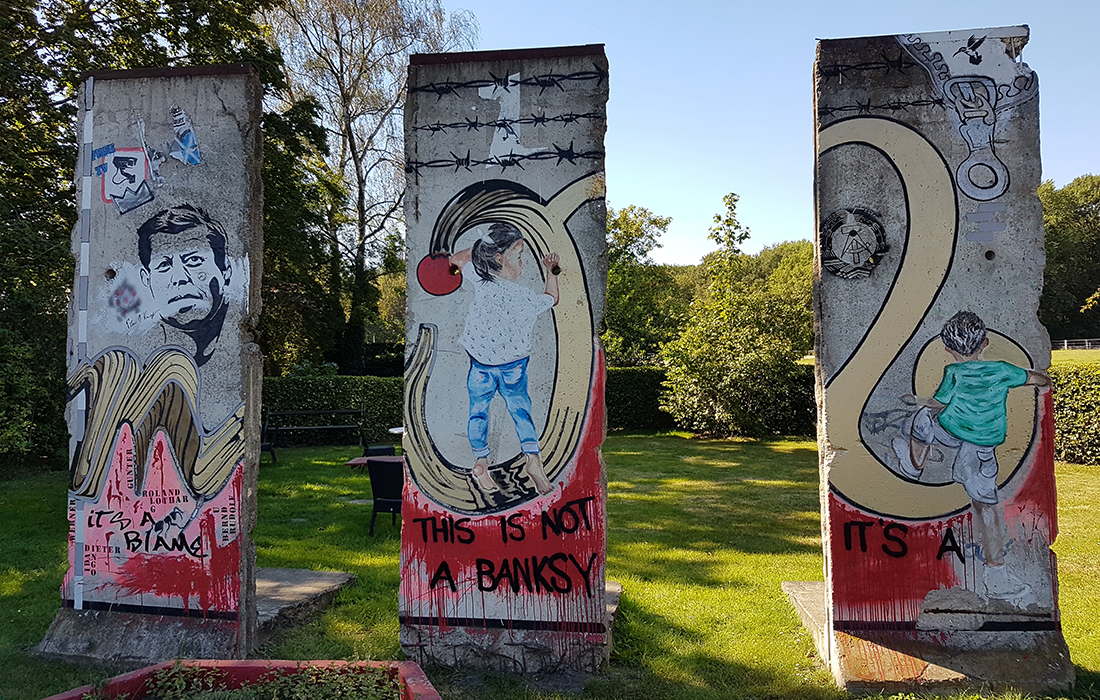 Location: Westermanns Luenen
3 segments
The three wall segments on the property of the restaurant Westermanns in Luenen are from the fund of Baumedia GmbH, which also has lent Wall segments to the German Embassy in Athens in 2010.
In 2019, the wall segments are transformed into a memorial of the Wall and its victims by local artist miNo: A unique project to paint the probably most historical canvas of Germany, miNo writes on his Instagram account. He will poste updates on his work there.
Click to enlarge:
In September 2020, two of these segments were moved to Dortmund.
Photo above and background:
© Courtesy by miNo