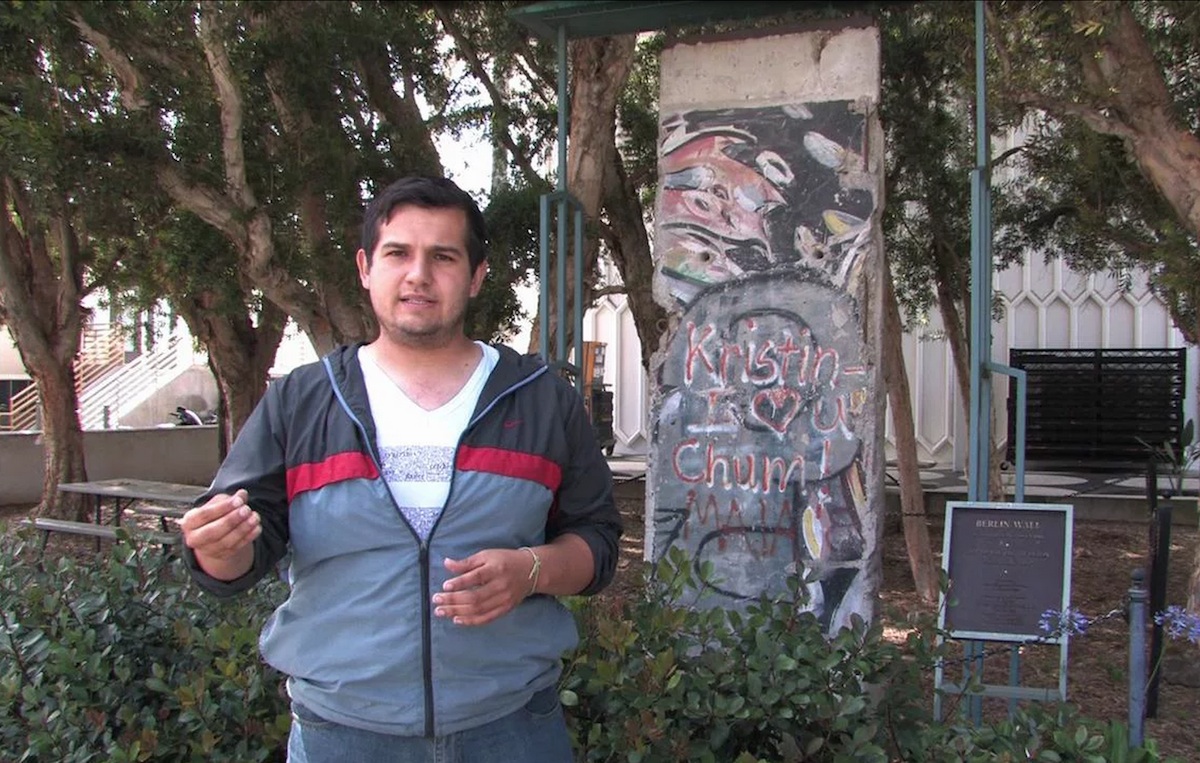 Location: Loyola Marymount University
1 segment from Waldemarstraße, Kreuzberg
In 1996 Dirk Verheyen, political scientist and former professor at Loyola Marymount University approached the then Mayor of Berlin, Eberhard Diegen, with the request to honor the twinning between Berlin and Los Angeles with a segment of the Wall.
No sooner said than done: Verheyen could choose freely from the remaining parts, which once were intended to be sold off by the East German government. The selected segment originated from a section of the Wall in Kreuzberg which was artfully painted by Thierry Noir in 1987.
With an exciting and interesting video project, the Canadian artists Vid Ingelevics and Blake Fitzpatrick are trying to capture the tension between the past and the present: Freedom Rocks – the everyday life of the Berlin Wall in a contemporary post-Cold War context:
Sites: Loyola Marymount University, Los Angeles, California* from Vid Ingelevics on Vimeo. Licensed under CC BY-NC-ND 3.0
* The video title erroneously indicates a wrong site.
Click to enlarge:
Photo above and background:
© Standbild aus Videoclip von Vid Ingelevics