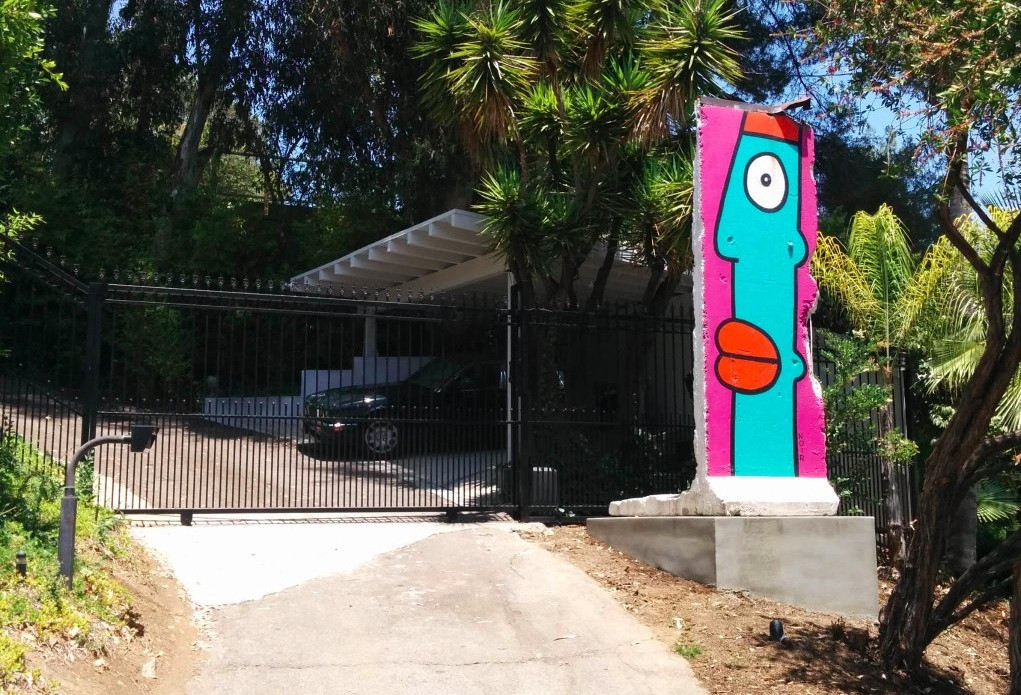 Location: private property
1 segment
The Hollywood Hills in Los Angeles are an exclusive residential area, whose residents set value on their privacy. We respect that, renounce to publish the story behind this site and show views from outside only.
In 2014, the removal of the segment from Teltow (near Berlin) was recorded:
The segment was exclusively designed by Thierry Noir, whose works are to be seen around the world.
Photo above and background:
© AcrossLA