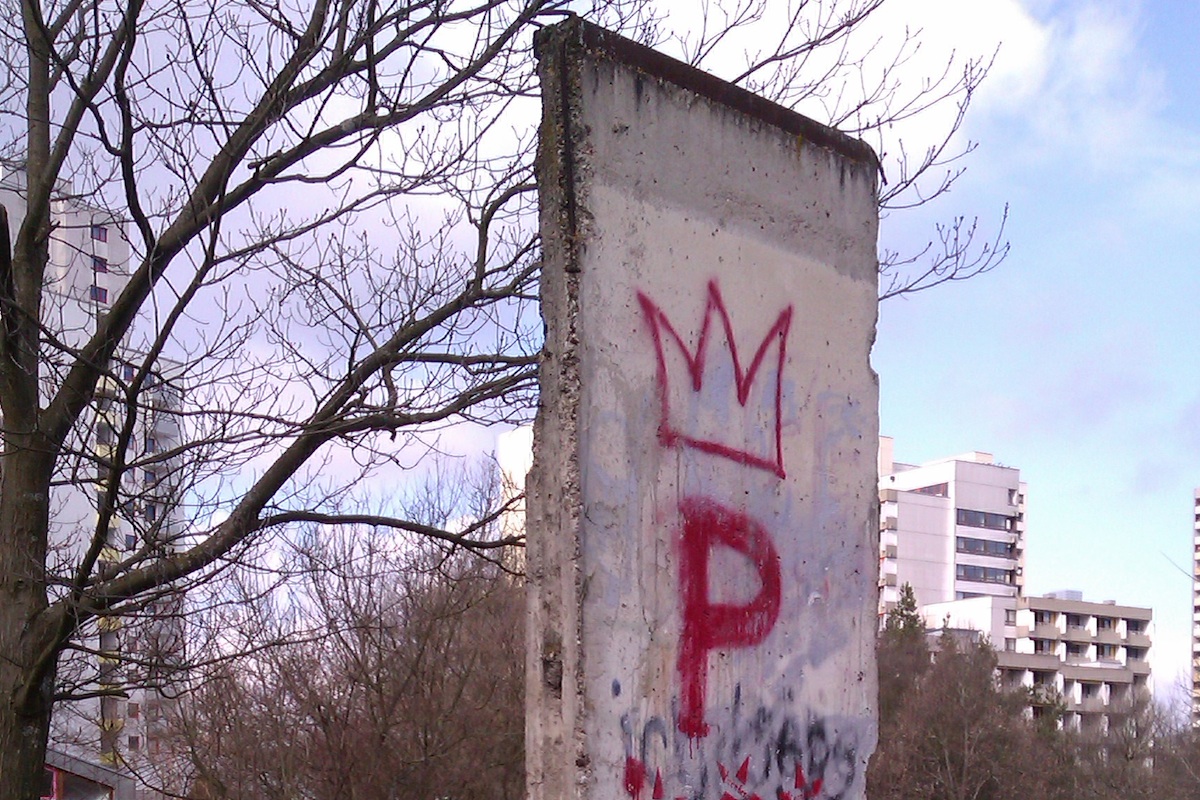 Location: in the city park
1 segment
Immediately after the building of the Berlin Wall, the City of Leonberg has got in contact with Berlin's district Neukoelln, to make a contribution against people's feeling of isolation. Finally, in 1970 they became twin towns. In 1990, a segment of the Wall, originated from Neukoelln's border sector, was erected as a monument and memorial at the entrance of the city park.
Click to enlarge:
Photo above and background:
Berliner Mauer in Leonberg" by dealerofsalvation – Own work. Licensed under CC BY-SA 3.0 via Wikimedia Commons.