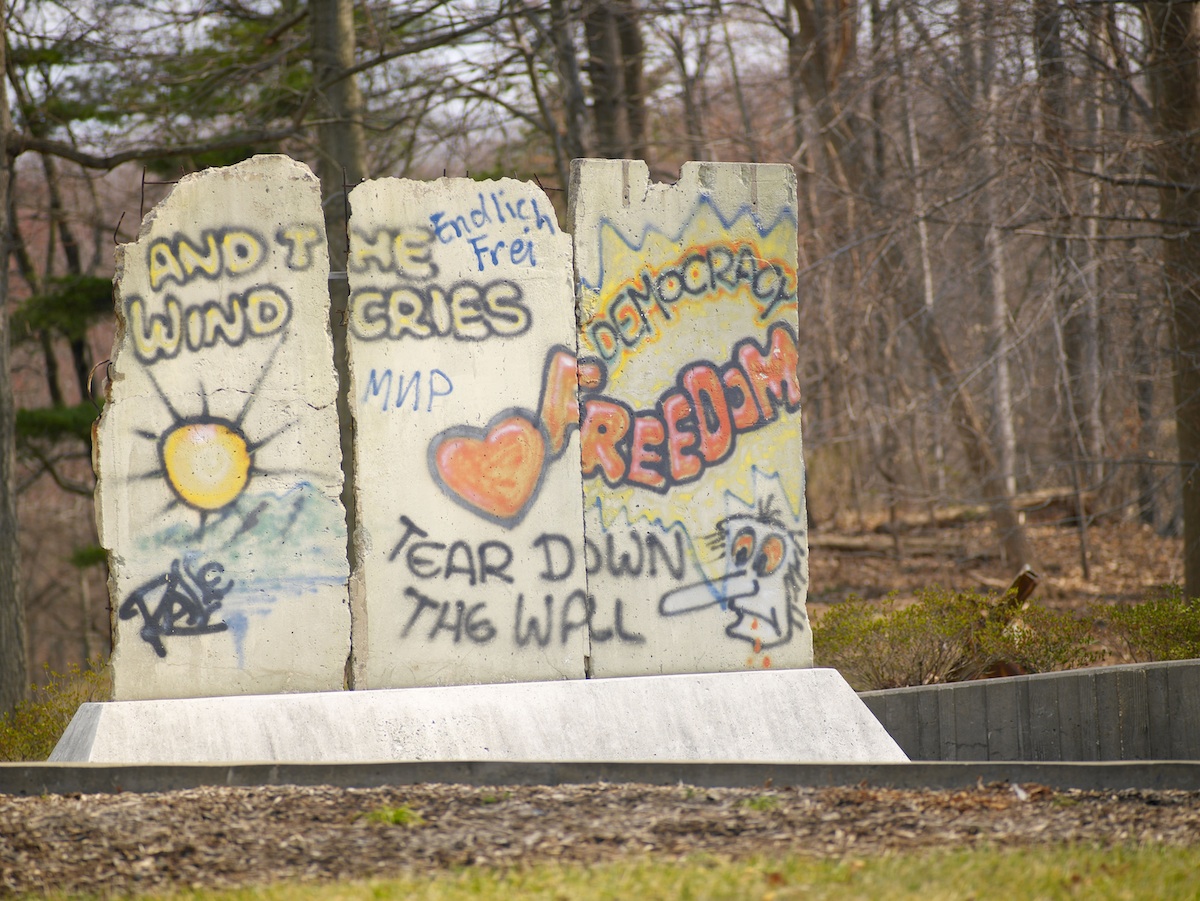 Location: CIA parking lot
3 segments from Potsdamer Platz
The history of the division of Germany and the Cold War is also a story of the intelligence services on both sides of the Iron Curtain. The Central Intelligence Agency, as the leading service in the West, owns itself three Wall segments, that were erected as a memorial on its parking lot as part of its 50th anniversary in 1997.
The three segments are still deliberately barring the way from the parking lot to the main entrance. So not only the Wall itself, but also its function are preserved for future generations.
Tyler Drumheller (1952 – 2015), CIA officer and served i.a. as chief of the European division, said in an interview*: When the Wall came down I said: It's over. The war is over. We won.
Click to enlarge:
Photo above and background:
© Central Intelligence Agency. U.S. Government Work
* TV documentary Wo ist die Mauer by Hanna Leissner, 2009.