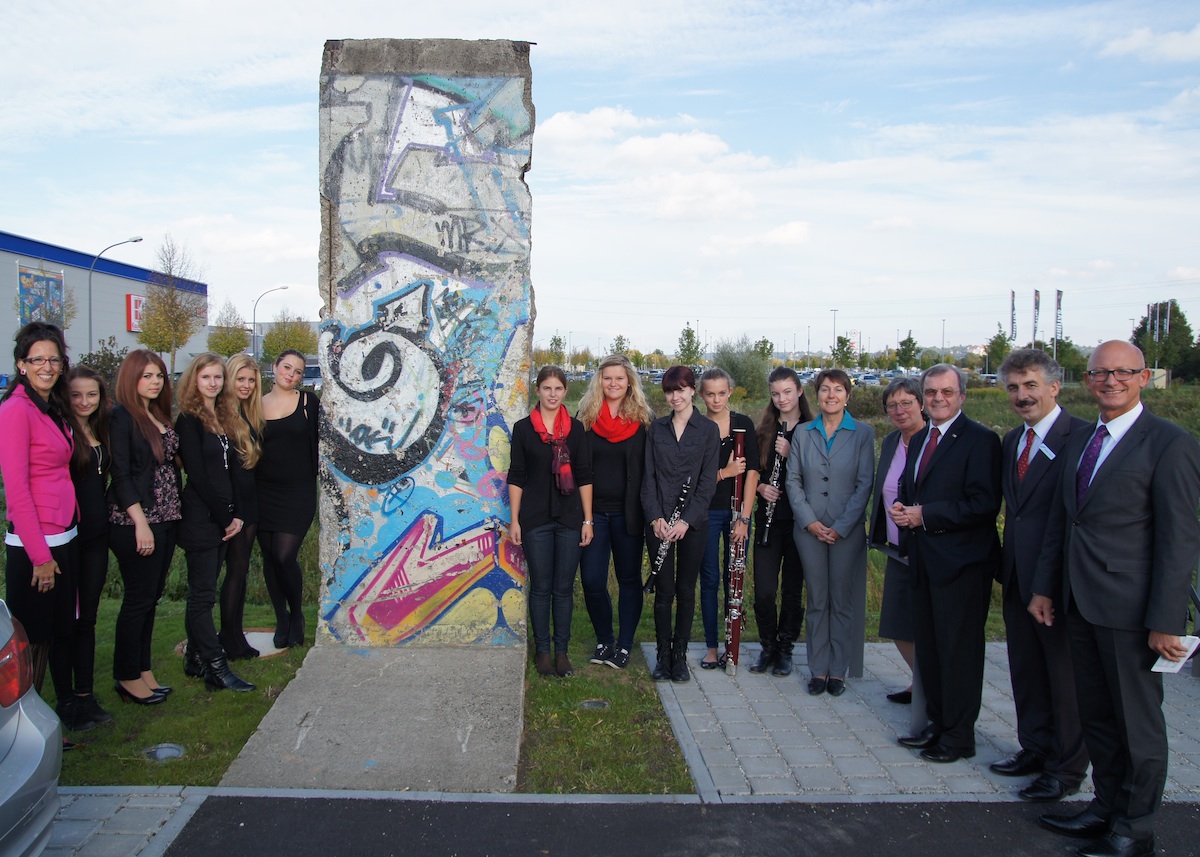 Location: Landshut-West
1 segment
The Bund der Berliner und Freunde Berlins Landshut came up with the idea, the Sparda-Bank Ostbayern provided active support: In 2011 they brought two Wall segments to lower bavaria. Thereby, Sparda-Bank, a cooperative society, expresses its solidarity with people and history. Furthermore, it matches its annual theme bridges as a symbol for connections and overcoming obstacles.
In 2012 the Landshut segment was subject to a project from the neighboring Gymnasium Seligenthal: Germany as seen by the youth. Topics were i.a. the recent history and the reunification. The conclusions were presented in a public exhibition in the branch of the Sparda-Bank.
The other segment was set up in Regensburg.
Click to enlarge:
Photo above and background:
© Sparda-Bank Ostbayern eG