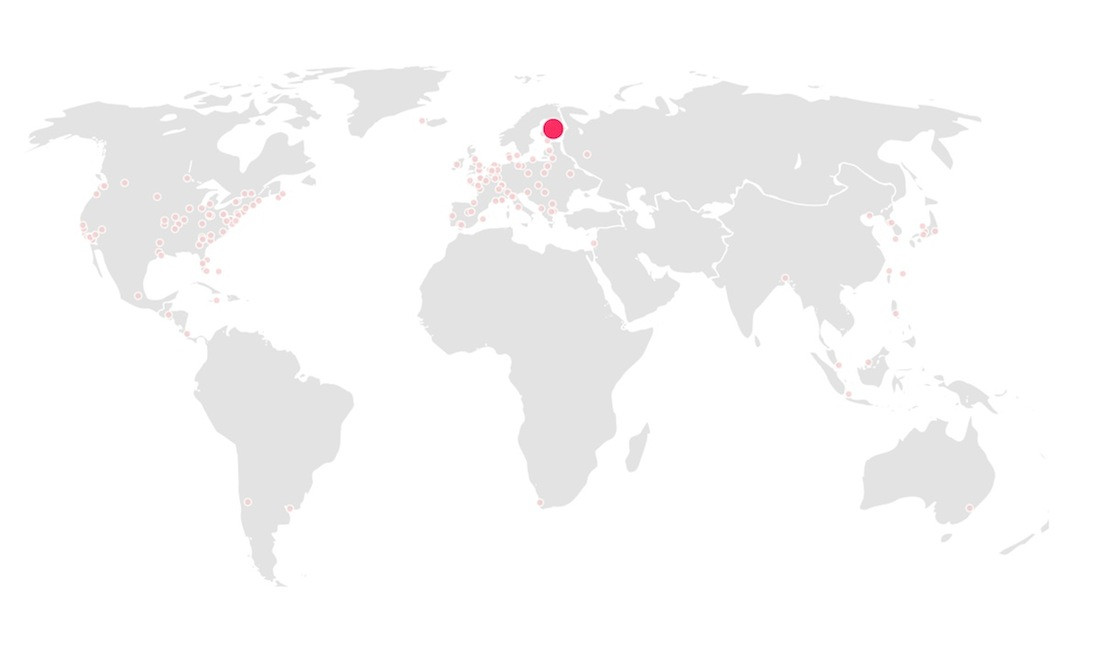 Location: JELD-WEN factory premises
1 segment
Inconspicuous on the northeastern edge of Europe, even unnoticed by many residents: a segment of the Berlin Wall is on the premises of the Finnish door and window manufacturer JELD-WEN, since 1990.
Its former CEO Paavo Lampinen was at the time of the fall of the Berlin Wall Finnish Honorary Consul in Germany. Coincidence brought him to Berlin. He has brought a segment of the Wall via sea and land to Finland as a symbol of freedom.
The Finnish realpolitik, the appeasement policy towards the Soviet Union, was a matter of survival for the Nordic country during the Cold War and went down in history as Finlandization.
Photo:
No picture available. If you want to upload a photo, please follow this link.