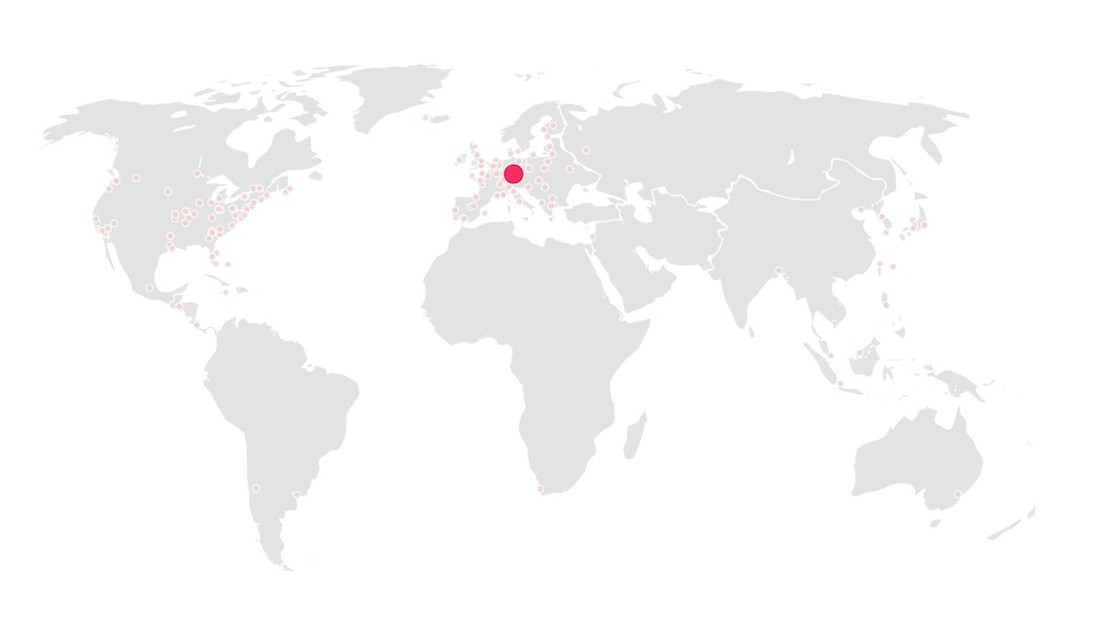 Location: private property
3 segments
At the time as the Berlin Wall came down, Oskar Pack, a management consultant from Kreuzweingarten near Euskirchen, stayed in Berlin. Facing the Mauerspechte, trophy hunters and profiteers, he quickly recognized the value of the Berlin Wall. End of November, back home Pack appealed in a letter to the East German Embassy and the German government to protect the Wall and to capitalize it. He didn't receive an answer, but the East German foreign trade company Limex began the sale of the Berlin Wall.
In summer 1990 Pack received a letter from the GDR: They wanted to give him three Wall segments, which were delivered in early July. The segments were set up on his property in Kreuzweingarten, visible from the street. Additonally, some quotations from well-known politicians, their definitions of freedomon,  were set up on panels besides the segments. In 1999 Oskar Pack died.
In the beginning of the 2010s, his widow sold the Wall segments to the local tax advisor Joachim Werth, with the arrangement to keep the monument on the spot as long as she lives, where it could be visited by school groups, politicians and others.
Photo:
No picture available. If you want to upload a photo, please follow this link.