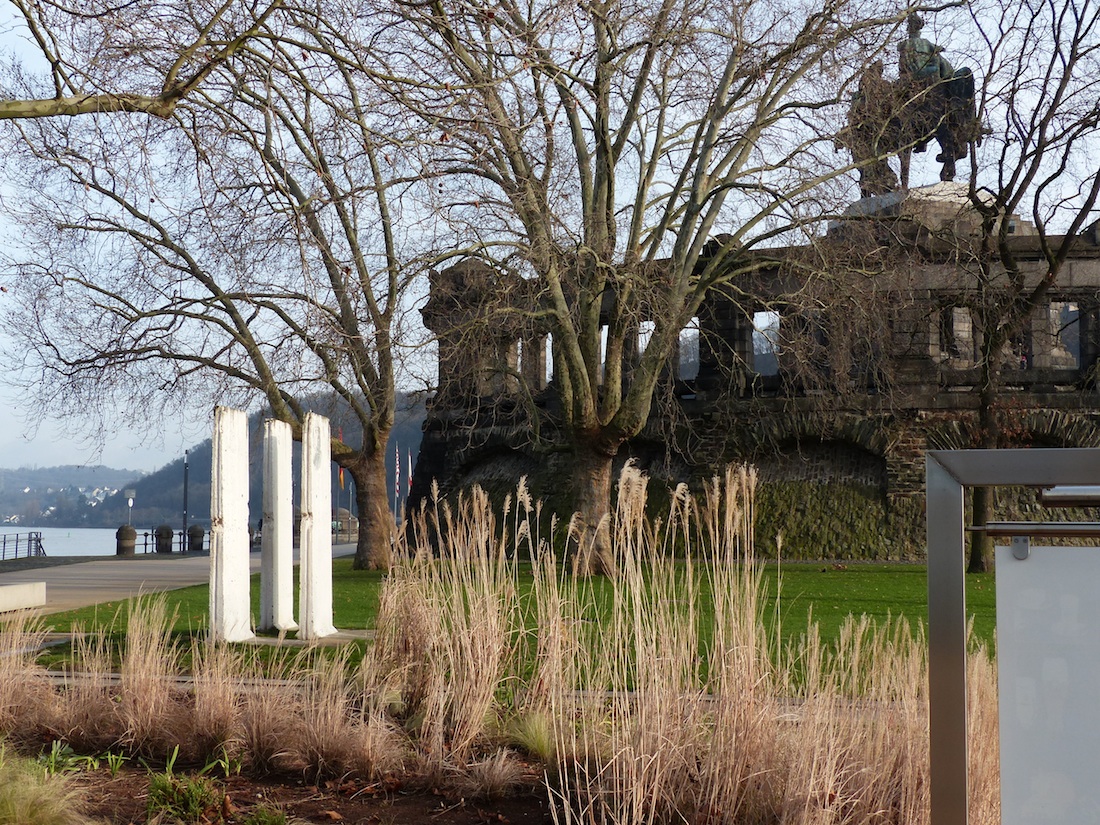 Location: Deutsches Eck (German Edge)
3 segments
The Deutsches Eck is an artificial headland in Koblenz, where the river Mosel flows into the Rhine. In 1871 an equestrian statue of emperor Wilhelm I was erected as a memorial on this land and to remind on the establishment of the German Empire.
More than a century later, three segments of the Berlin Wall were erected close to the former memorial. Lothar de Maizière, still acting President of the GDR at that time, joined the opening ceremony in June 1990. A bronze plate is installed on one of the segments and reminds on the victims of the German division between Juni 17, 1953 and November 9, 1989.
Click to enlarge:
Photo above and background:
© KO Denkmal Kaiser Wilhelm" by Warburg1866 – Own work. Licensed under CC BY-SA 4.0 via Wikimedia Commons.