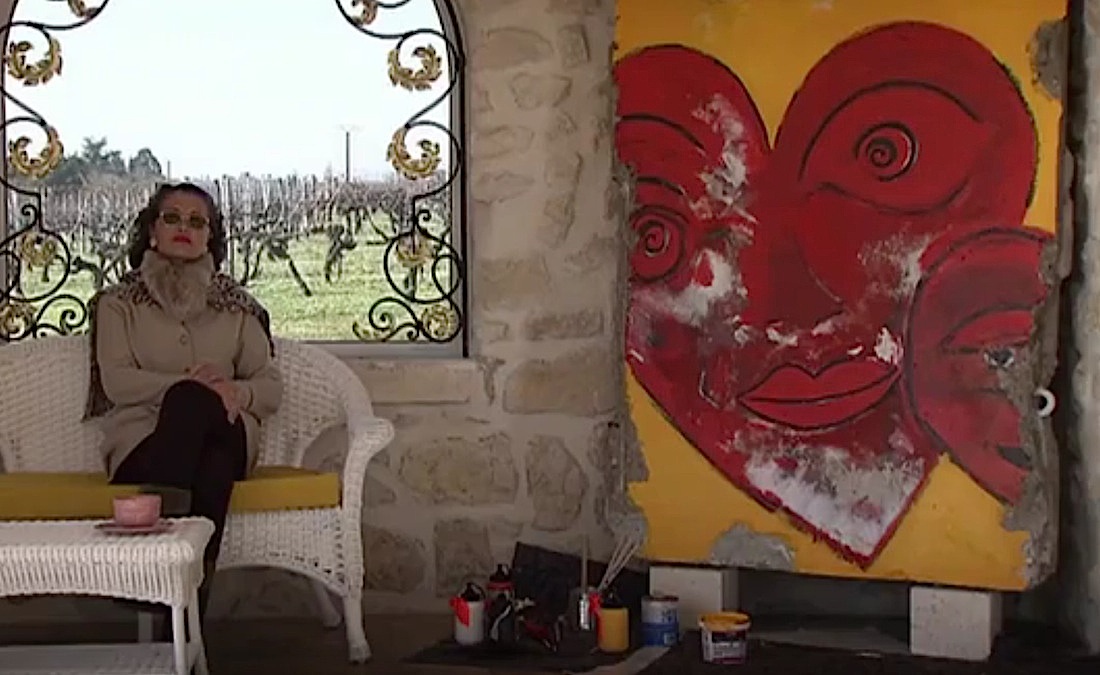 Location: La Gibauderie (private property)
1 segment
In 1990, a dazzling auction took place in Monte Carlo, where first Wall segments were offered to art lovers and enthusiasts from around the world.
80 Wall segments came up for auction on behalf of Limex and the LeLeBerlin. The buyers were i.e. Jaguba Rizzoli and Ljiljana Hennessy, the latter former actress and heiress of the same name Cognac empire.
The segment auctioned by Lilyana Hennessy is on her property near Cognac, near the Bay of Biscay. The Wall segment shows a mural by Kiddy Citny. This Berlin Wall segment reminds Liljana Hennessy of her former communistic homeland Yugoslavia, in which freedom was severely restricted.
Click to enlarge:
A few photos of the Monte Carlo auction and the new owners of the Wall were published i.e. in the German magazine Stern in the early 1990s. The photos were taken by Peter Thomann, some of them can be seen in his online references.
Photo above and background:
Still from "Wo ist die Mauer – where is the Wall?", TV Doku 2009. Courtesy by © berlin producers.