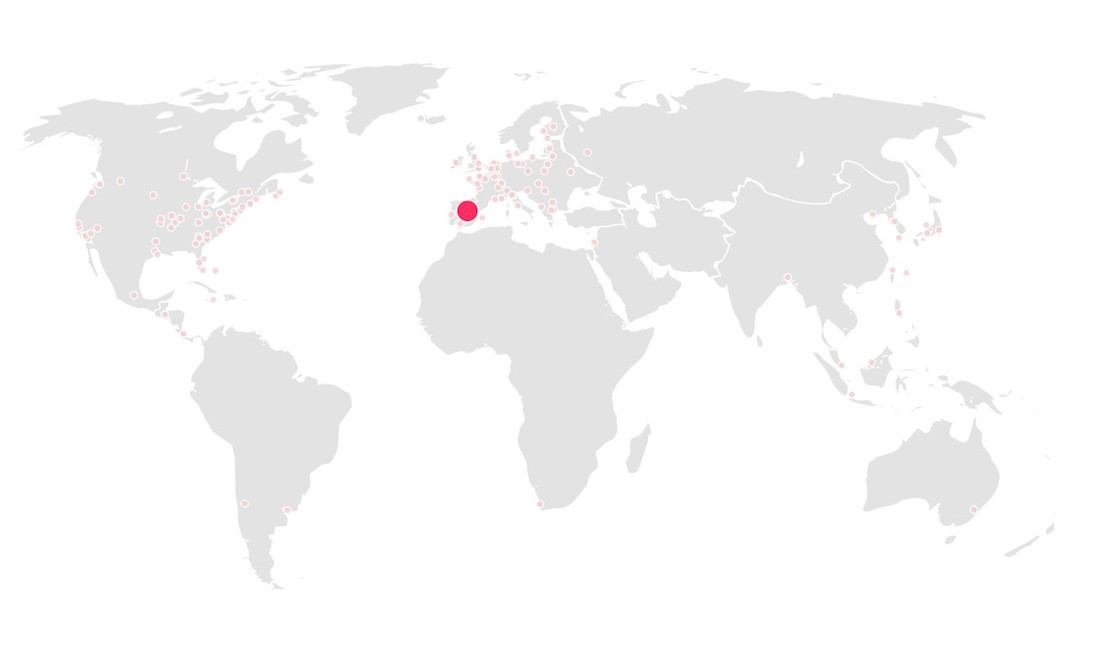 Location: Bay of Vedella (private property)
1 segment from Waldemarstraße, Kreuzberg
Olaf Stölt is one of several German-Russians who settled  down permanently on the Balearic island. To bring the recent German history to life, especially for his children born there, he bought a Wall segment with a graffito by Kiddy Citny.
The segment is from a pool of Wall segments, which stranded at the Limex and Lele Berlin and were auctioned off in Germany in 2005. Stölt paid 7,000 Euros. Additionally, he had to pay immense transportation and installation costs. Today, the Cala Vadella segment attracts great interest.
Photo:
No picture available. If you want to upload a photo, please follow this link.