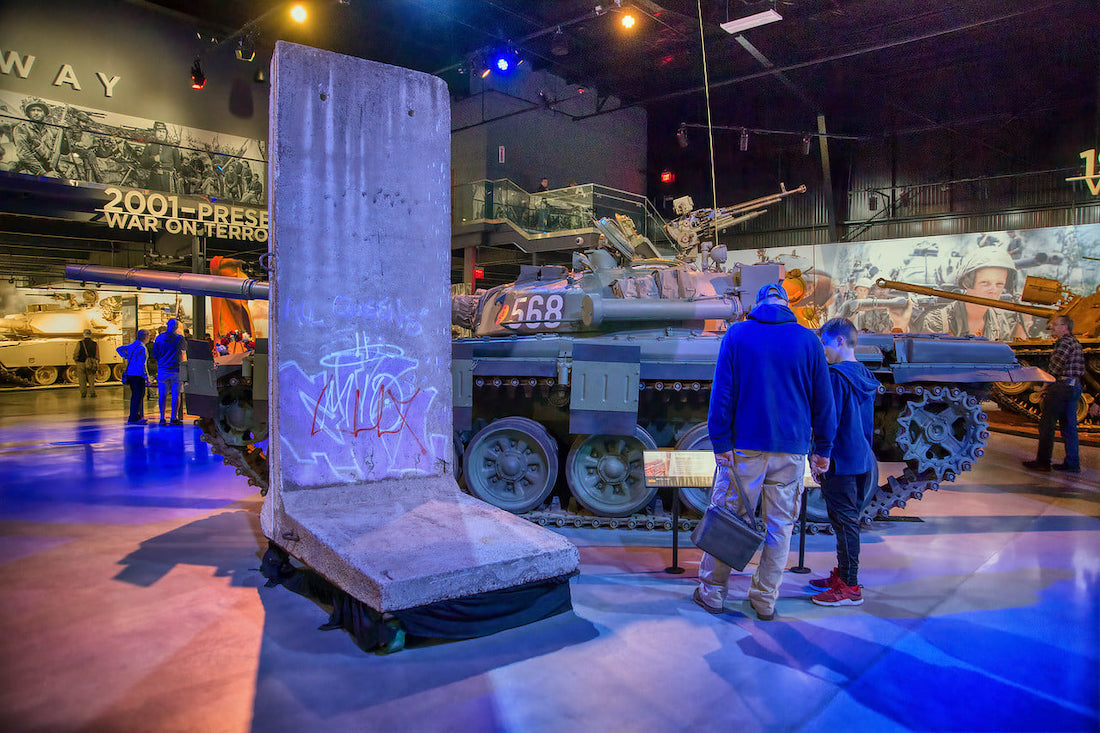 Location: American Heritage Museum
1 segment
The American Heritage Museum is dedicated to American conflicts, from the Revolutionary War to the present. The exhibits invite visitors to engage with the heritage of history and learn more about the American efforts to develop new technologies of warfare and the human impact of the American struggle to preserve freedom.
The museum is part of the Collings Foundation and includes the world's largest private collection of tanks and military vehicles once owned by Jacques M. Littlefield, founder of the Military Vehicle Technology Foundation. After Littlefield's death, his family decided in 2013 to give his legacy to the Collings Foundation, which then developed the concept of this museum.
The wall segment is located in the Cold War exhibition area.
Photo above and background:
© American Heritage Museum/Facebook