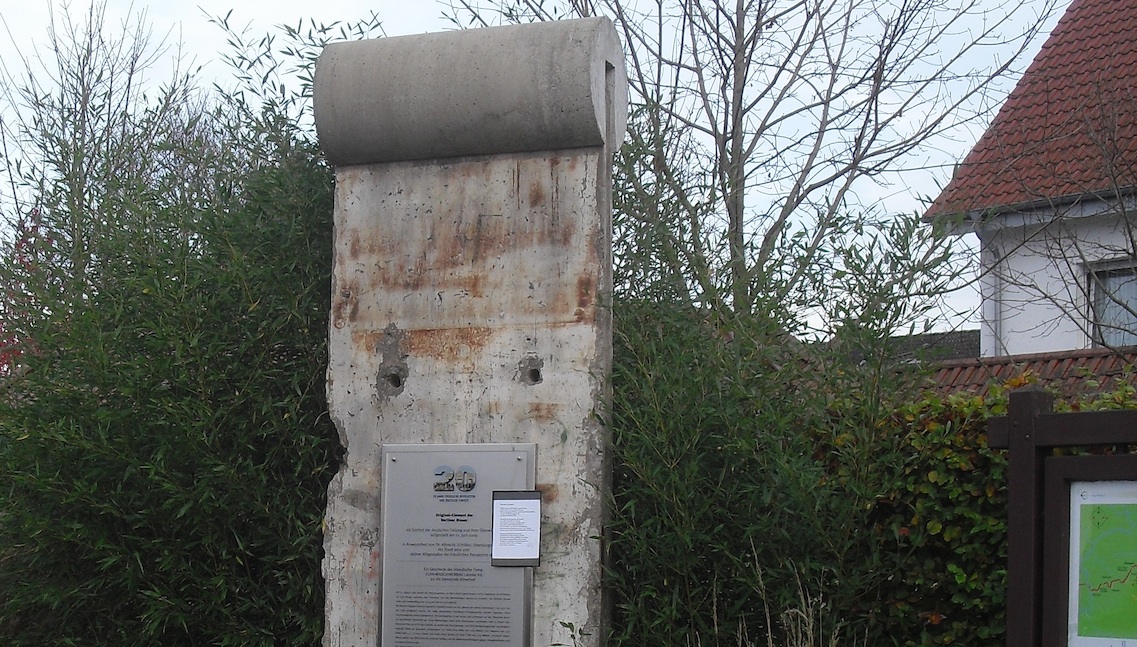 Location: European Biking Path R1, in front of a guesthouse
1 segment
On the occasion of the 20th anniversary of the fall of the Wall, a Wall segment was erected in Hoevelhof. The segment is a donation by the local entrepreneur Hartwig Limke. It should signalise, that the bike-tourists are going to a free Berlin.
The European Biking Path R1, which is 3,500 Kilometers long, leads from Boulogne-sur-Mer at the French Atlantic coast via Hoefelhov and Berlin to St. Petersburg in Russia.
Click to enlarge:
Photo above and background:
Riege-Segment der Berliner Mauer" by Athde – Own work. Licensed under CC0 via Wikimedia Commons.