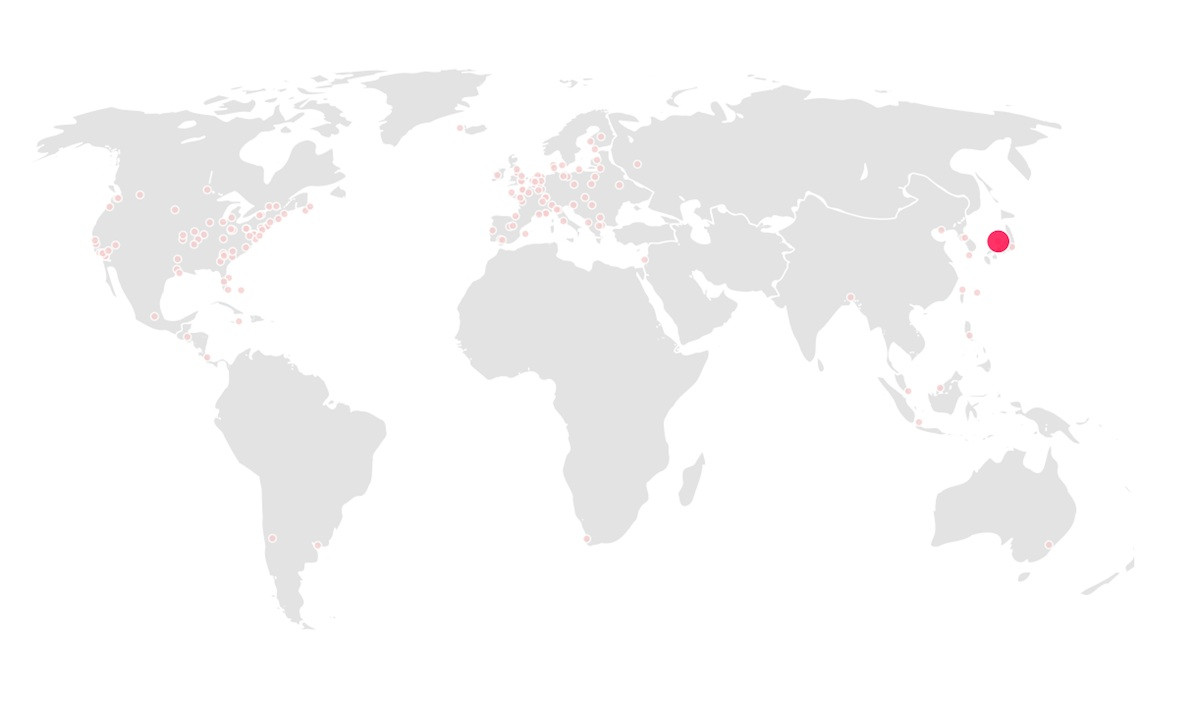 Location: Maruho Co. Ltd.
1 segment from Checkpoint Charlie
For almost 100 years the Berlin pharmaceutical manufacturer Dr. Kade  maintains business contacts with the Japanese pharmaceutical company Maruho. Their CEO Jiro Takagi followed the developments in Germany in 1989 with great anticipation. When the Wall came down, Takagi addressed his German business partner, wanted him to buy a segment for his Hikone based company. He received it the following year, including a certificate of authenticity. The seller was Limex.
Initially, the segment was outdoors but was later moved into the lobby of the company to shelter it from the weather.
Photo:
No picture available. If you want to upload a photo, please follow this link.