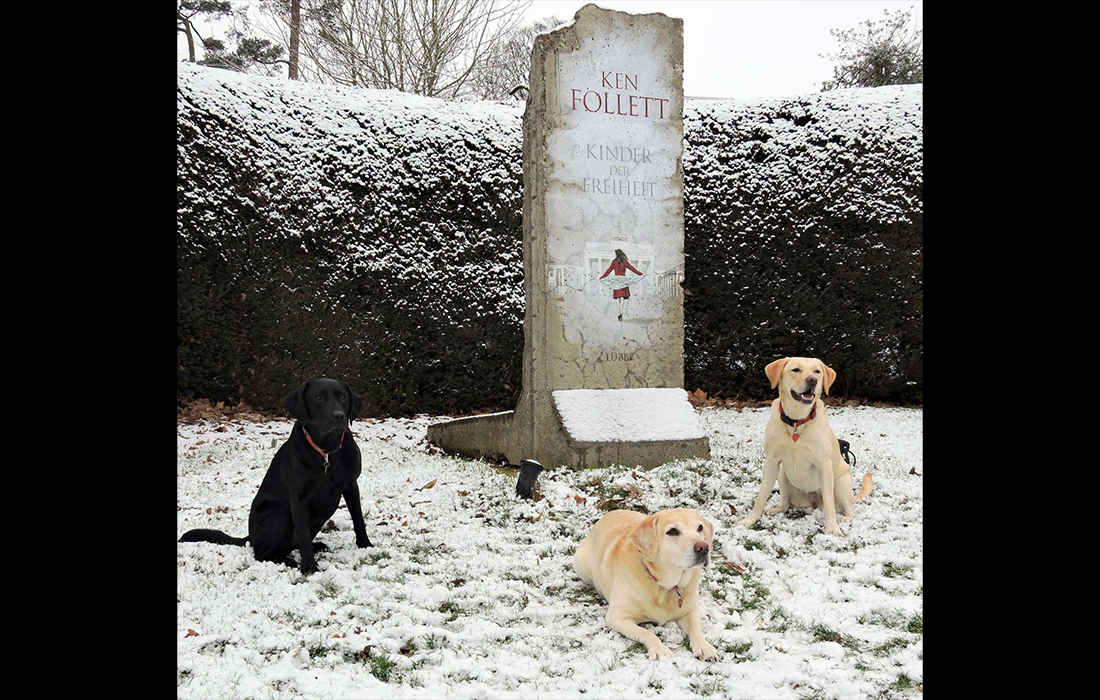 Location: private property
1 segment
With the novel Edge of Eternity (German title: Kinder der Freiheit), set in the Cold War era, British best-selling author Ken Follet concluded his three-volume chronicle of the 20th century.
Edge of Eternity takes the reader to post-war Germany, at a time when the world is still in turmoil. A wall is being erected in Berlin, and the United States and the Soviet Union are plunged into a confrontation that brings the world to the brink of disaster.
The wall segment in the writer's garden blurs the lines between fiction and reality.
Ken Follett's publisher in Germany, the Bastei-Lübbe Verlag in Cologne, also set up a Berlin Wall segment to mark the book's publication in Germany (→ Cologne, NW)
Photo above and background:
© Ken Follett/Twitter