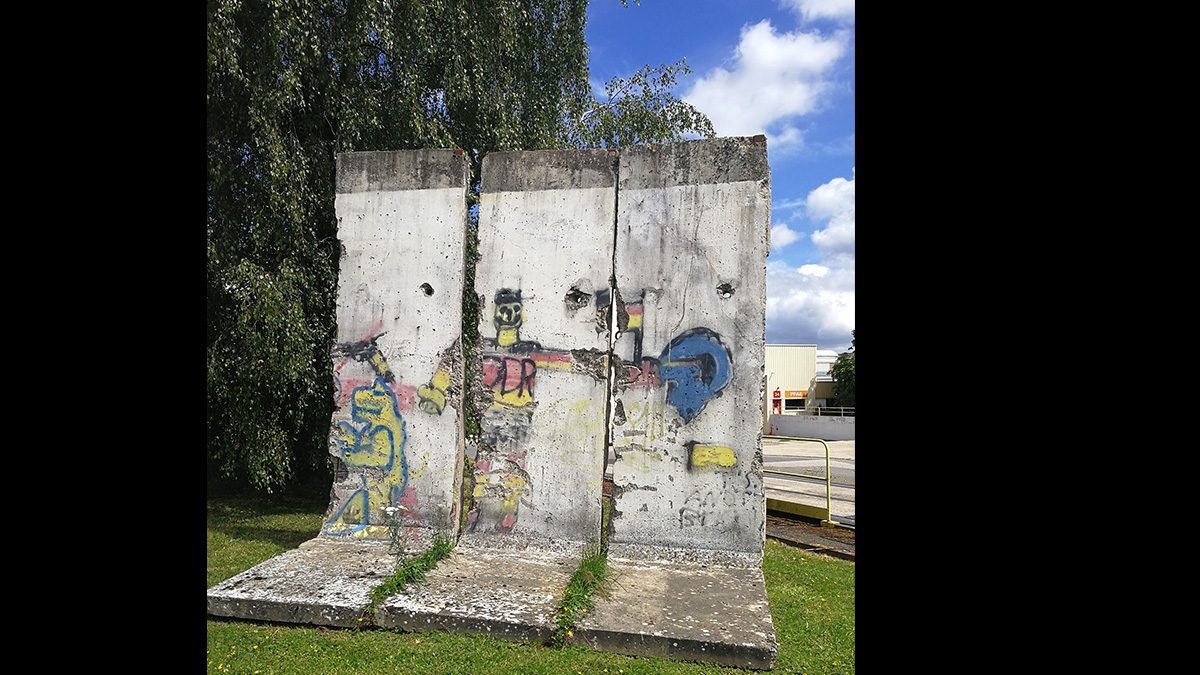 Location: Av. de l'Europe/company site
3 segments
In 2011, these three segments were set up on the grounds of the Sika company, a supplier to the construction and automotive industries, northwest of Paris.
After the fall of the Berlin Wall, the segments were initially placed on the grounds of the Ciments Francais, a concrete plant, near Mantes-la-Jolie as a personal reminder of the history: The than managing director also owned a concrete plant in Germany and acquired the segments out of historical and technical interest. In 2011, Sika took over parts of Ciment Francais, including the wall segments.
At the request of the city and the German partnership committee, the segments were placed in such a way that they can also be easily seen from outside the factory grounds.
Photo above and background:
© Tourisme des 4 Rivières en Bray à Gournay en Bray/Facebook