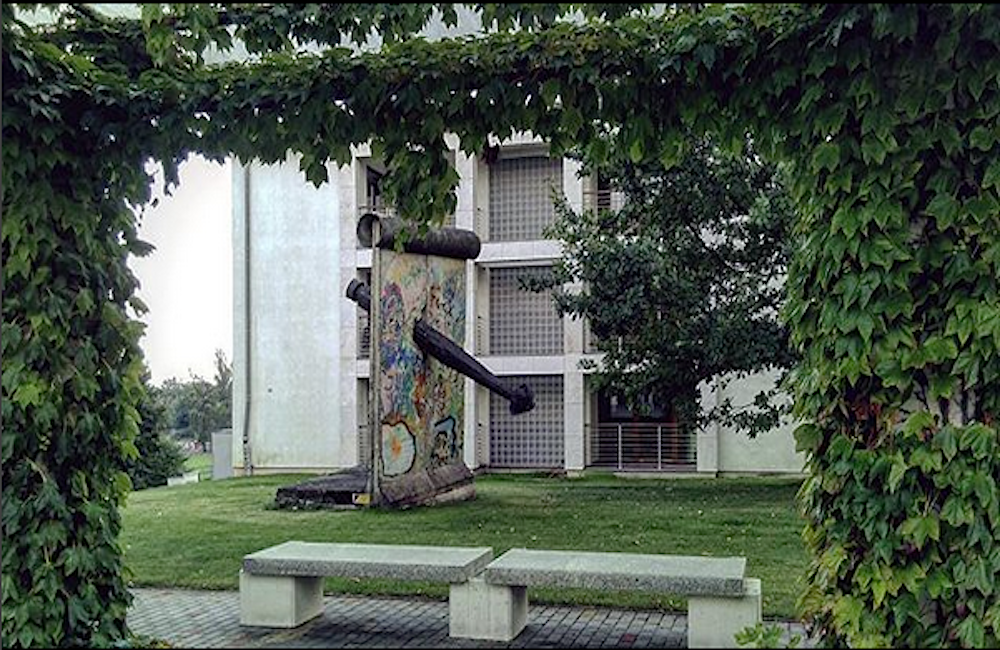 Location: Institute of European Cultur
2 segmente
In Spring 2014 on occasion of the upcoming 25th anniversary of the Fall of the Wall, a Berlin Wall memorial was set up in Gniezno in front of the Institute of European Cultur. The inauguration was part of a series of events within the framework The victory of freedom over totalitarianism.
A conference and an exhibition focused on Poland's part as initiator of a new European order. The worker protests and strikes at Gdansk skipyard in the early 1980s and the desire of Polish people for independence were discussed in a contemporary context. In a long row of events, finally these strikes led to the Fall of the Wall and the end of totalitarian regimes in the Eastern Bloc.
The memorial was created by the Polish artist Ludwik Wasecki. It shall remind the history and was set up in the center of Gniezno. The whole event was organized by the Institute of European Cultur of the Adam-Mikiewicz-University Posen with support of the German district administration of Teltow-Fläming and the Polish foundation Mury – Walls.
Too many walls, not enough bridges – report by Gniezno24.com (Polish only):
Photo above and background:
© po.ziomka/Instgram