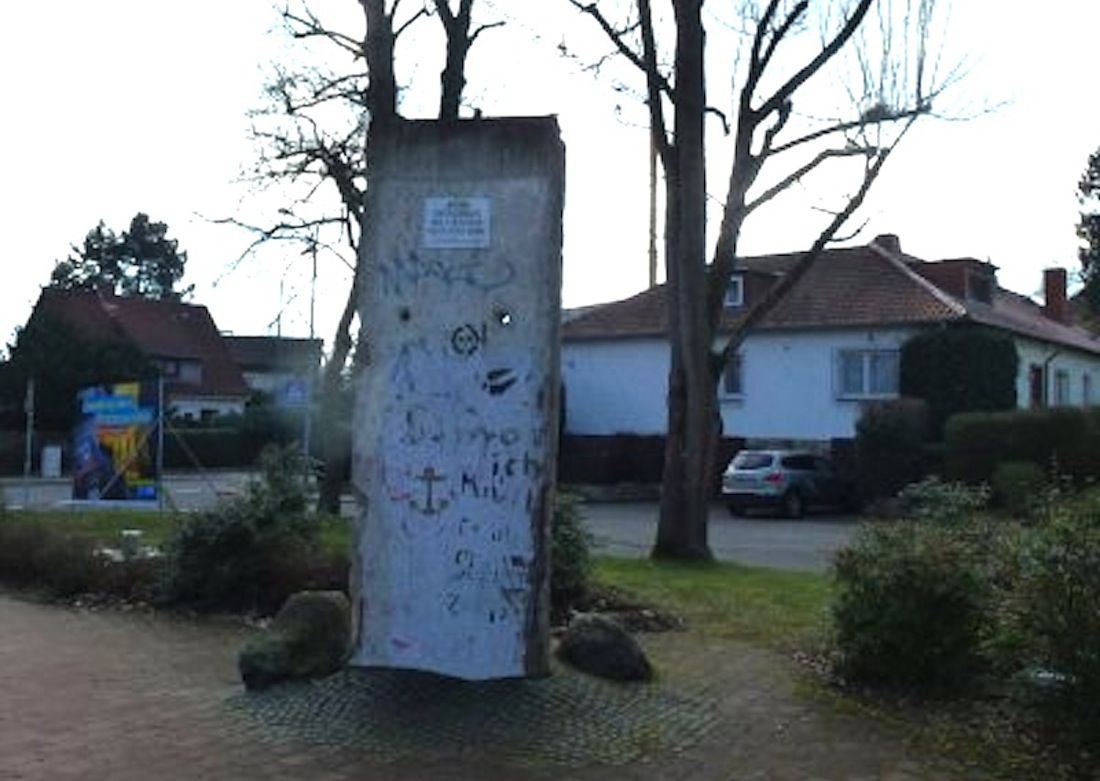 Location: Berliner Platz
1 segment
The story of this segment originated in the strong ties between Fritzlar and Berlin since World War II:
In the post-war years only a few airports in Germany were intact. Fritzlar Airport was one of them and had been used for emergency cases for the airlift to Berlin during the blockade.
In 1961, the district Fritzlar-Homberg twinned with Berlin-Tiergarten in order to support the exchange and meeting of teen pupils from both cities.
In 1968, a milestone was set up, showing the distance to Berlin as in many other German cities too. (Quelle: Berliner Meilensteine)
In 1990, Oberstleutnant Hubert Cramer, who was tasked with the demolition of the Berlin Wall in the Berlin-Pankow section, brought some segments to his hometown Blomberg. They were sold for charity; one of these was bought by the Kulturverein Fritzlar. Supported by local firms, the segment was set up on the Berliner Platz on October 3rd 1992. (Quelle: Kulturverein Fritzlar)
In 2013, the ensemble was enhanced with a text plate. (Quelle: Pro Fritzlar e.V.)
Click to enlarge:
Photo above and background:
Creative Commons Lizenz without any further details