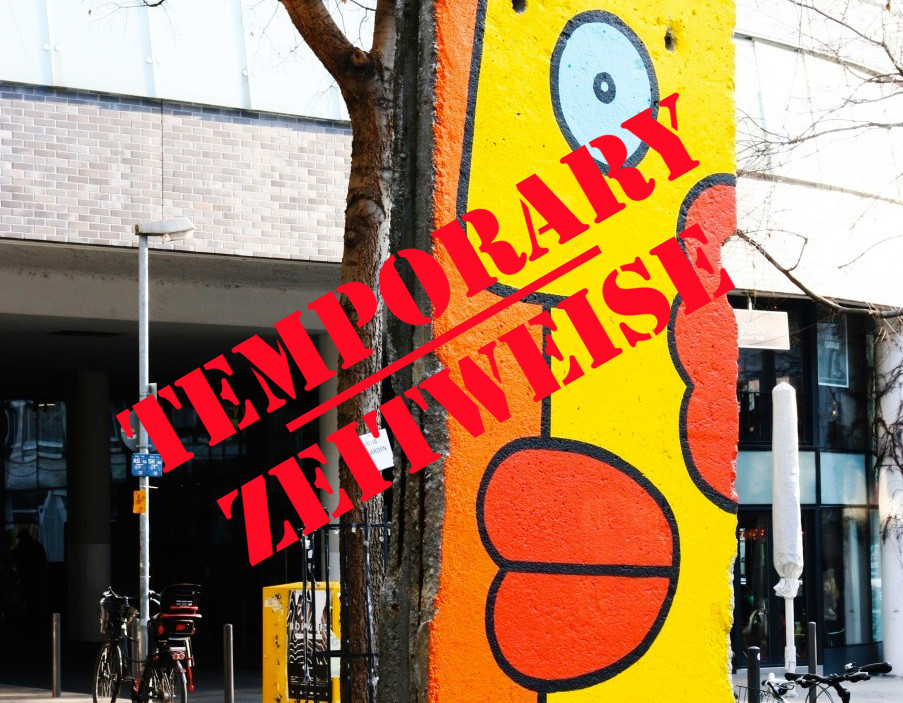 Location: Leica Gallery, Am Salzhaus (temp. in 2015)
1 segment
On October 3rd official ceremonies, commemorating the German reunification, take place each year in another federal state. In the anniversary year 2015 it was up to Hesse – in the bank metropolis Frankfurt/Main.
Not least for this reason, the Leica Gallery set up a segment of the Berlin Wall from December 2014 until November 2015. In attendance a number of events took place in the gallery which is located in a side street to the shopping street Zeil. Thus the slab in front of the store got a lot of attention.
The segment, painted by Thierry Noir, was a loan from a private collection.
Click to enlarge:
Photo above and background:
© Bark Twice