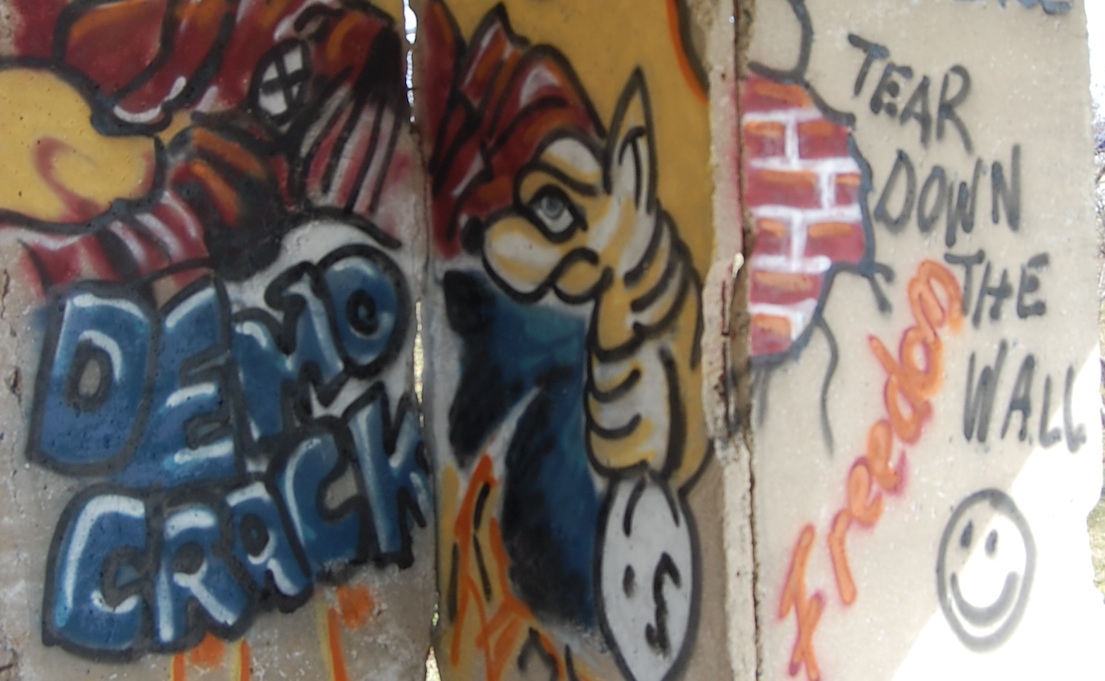 Location: US Army Engineer Museum
Fort Leonard Wood and the US Army Maneuver Support Center (MANSCEN) are a 65-acre training facility in the Missouri Ozarks. Chemical, engineer, military police, transportation Soldiers, Marines, Airmen, Sailors and international students from allied nations receive training here.
The Berlin Wall Memorial is made from parts of the Hinterlandmauer. Further details unknown. Additional information can be uploaded via comment on this side.
Click to enlarge:
Photo above and background:
© Mary Louise Eklund. Licensed under CC BY-NC-SA 2.0