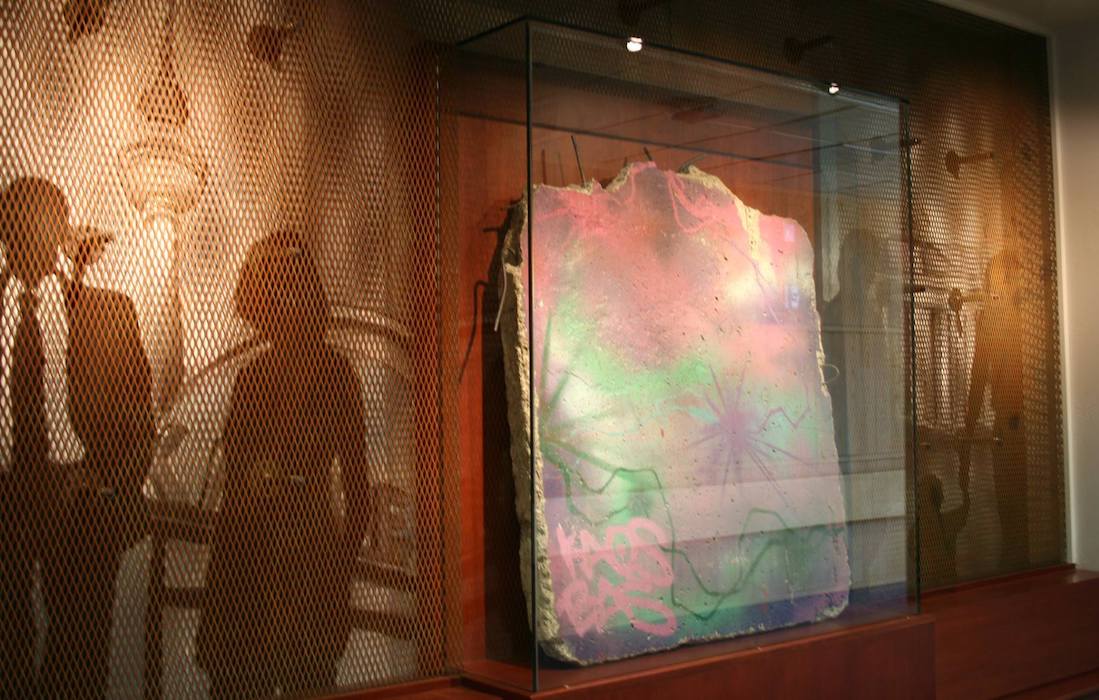 Location: Nothern Arizona University/Martin-Springer Institute
fragment
"In 2013, The Martin-Springer Institute had a leading role in creating an exhibit on the Berlin Wall that contextualized the 1961 building and 1989 dismantling of the wall that separated the two Germanies. A big piece of the original Berlin Wall had been donated to Nothern Arizona University by the Baker family in 1993. In a collaborative effort between the Institute and students and faculty from the departments of Comparative Cultural Studies, History, and Interior Design, the exhibit was dedicated in 2014 with a permanent home on the second floor of NAU's University Union.
The fragment of the wall, still covered in graffiti and rebar, has been augmented with a display of prize-winning photographs donated by the German Consulate in Los Angeles, East German coins and paper money, and books from that period of time. The large wall fragment is surrounded with see-through fencing and silhouettes of people, symbolizing the separation of the city for 28 years." (Source: NAU)
A Limex certificate confirms the authenticity of the fragment.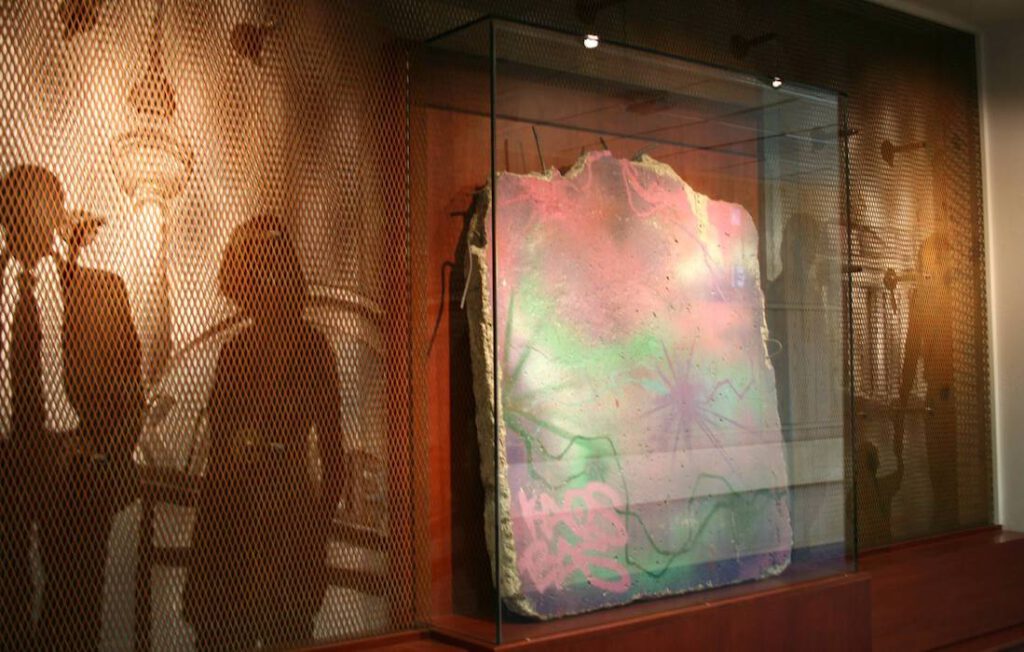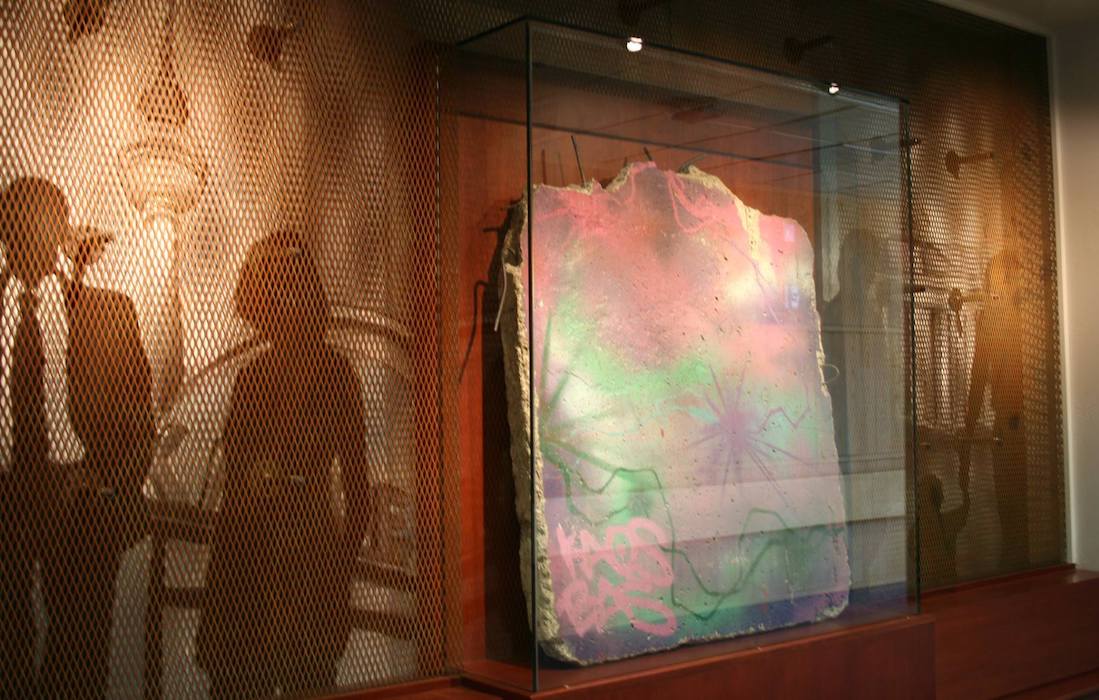 Photo above and background:
© Nothern Arizona University/Facebook