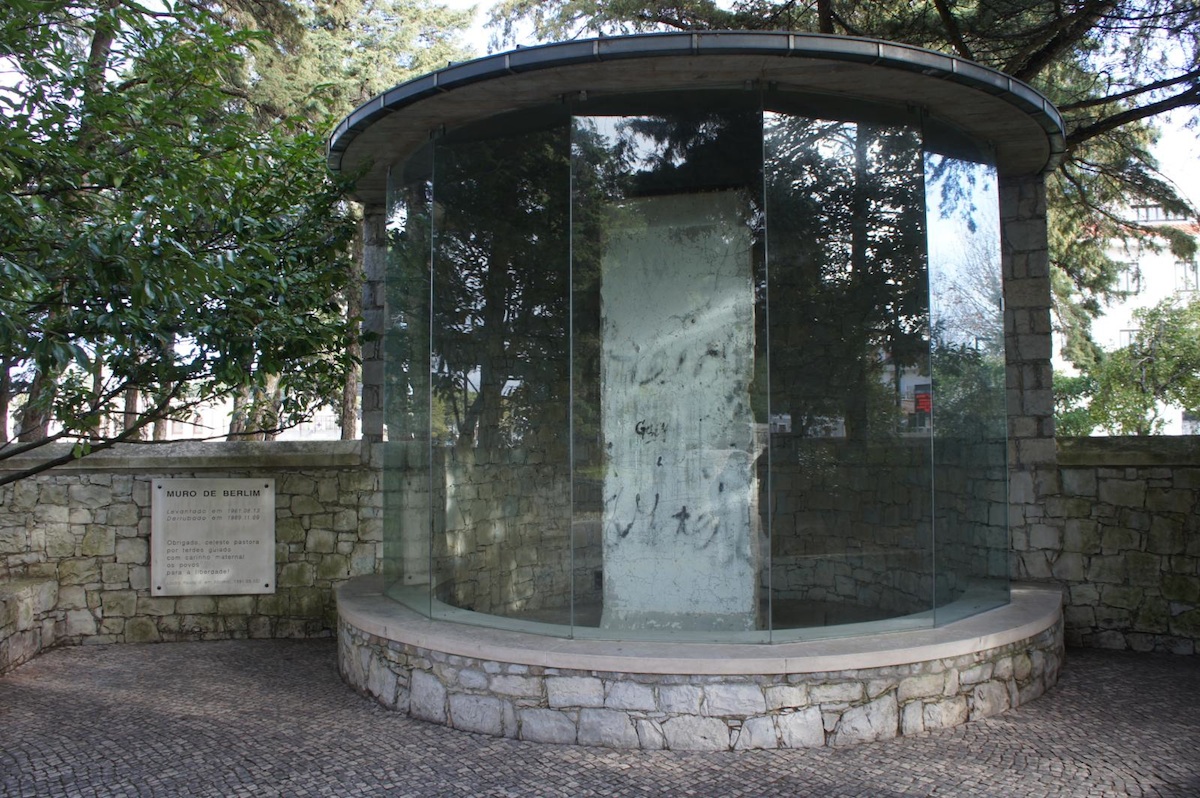 Location: Santuário de Fátima
1 segment
The history of the pilgrimage site Fátima goes back to a Marian apparition in 1917. In one of the prophecies, which were recorded many years later, the end of the communist regime was prophesied.
When the Wall came down, many Catholics recognize the truth of the prophecy. Small stones from the Wall were passed as presents from pilgrams to the sanctuary. These were excelled of an entire segment, which made its way to Portugal in 1991.
A request was preceded by Virgilio Ferreira, a Portuguese living in Germany, with the support of the Portuguese Consulate General in Frankfurt / Main at Lothar de Maizière, the last East German Prime Minister.
In the weeks immediately after the set up of the segment, Pope John Paul II visited the place of pilgrimage and blessed the Wall segment on this occasion. In the following years, the segment was enclosed with a roof and a semi-circular glass protection against the weather.
click to enlarge:
Photo above and background:
© by David Samuel Santos. Licensed under CC BY-NC-SA 2.0