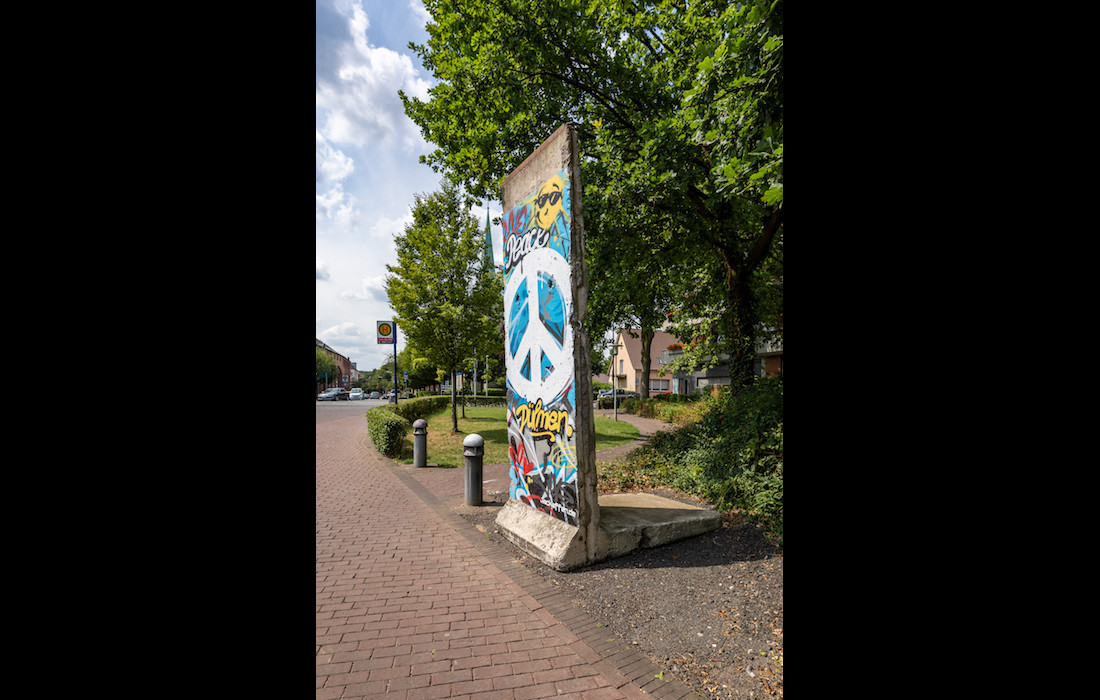 Location: Charleville-Mézières-Platz at Merfelder von-Galen-Park
2 segments
In autumn 2019 the city of Duelmen set up two segments of the Berlin Wall in the Merfelder von-Galen-Park. The segments were given to the city by Philipp Schabert, who grew up in Duelmen and is now living in Muenster. He already had acquired the segments a few years earlier.
"This is to be seen less as a memorial and more as a sign that borders and walls can be overcome by peaceful means," explains Schabert. "That's why I didn't want to donate just any pieces of the Wall, but works of art that convey something positive – because art in particular can overcome borders of all kinds."
At the suggestion of the cultural committee of the city of Duelmen, employees from Schabert's company Lackaffen.de figured out the design together with students from a high school and a primary school and finally implemented it professionally.
Click to enlarge:
Photo above and background:
© Dietmar Rabich/wikimedia, CC BY-SA 4.0