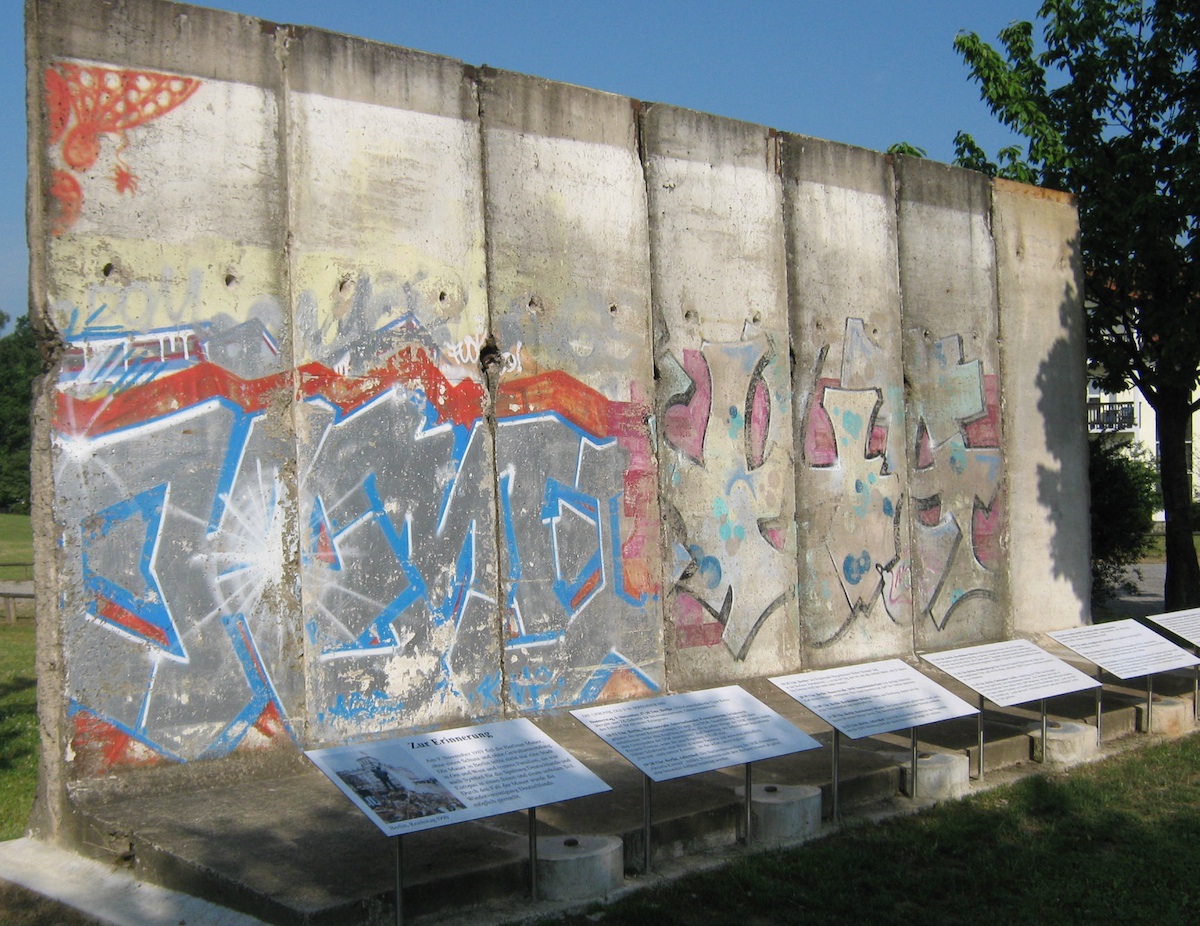 Location: on a meadow
7 segments
Shortly after the fall of the Wall, Matthias Marek, entrepreneur from Augsburg, had to work on a construction site in Köpenick. There, he was offered seven segments of the Wall for 2,000 Mark. Marek made it, without considering. But where to store? For 20 years they were standing in a gravel pit near Augsburg until they must be moved. District administrator Max Strehle had a reasonable approach – let him explain himself:
Click to enlarge:
Photo above and background:
"Diedorfer Mauer" by Gerhard1959 – Gerhard Reiter. Licensed under CC BY 3.0 via Wikimedia Commons.