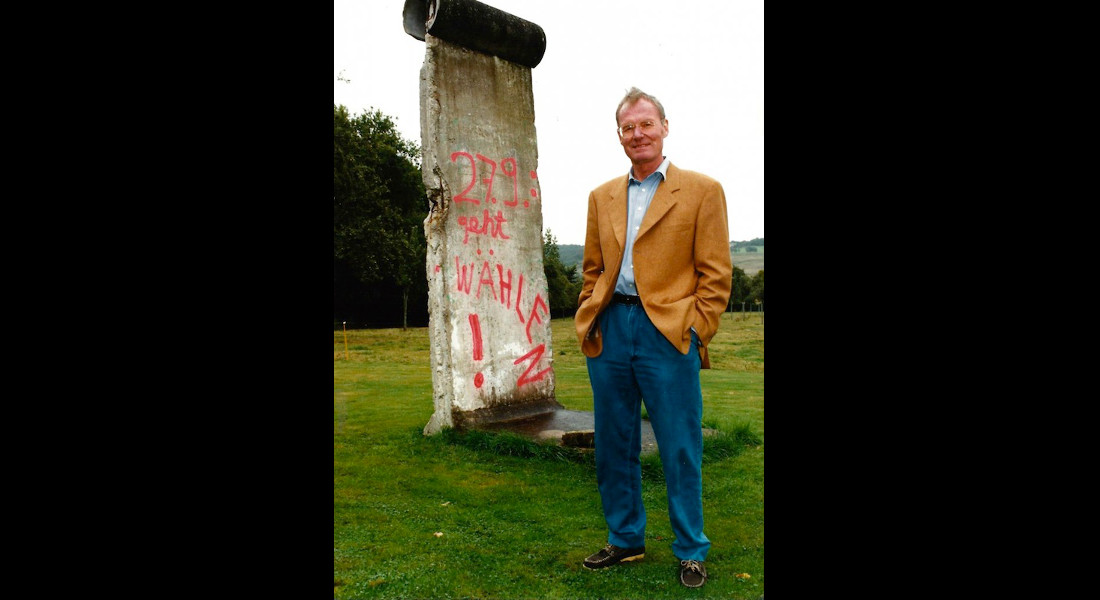 Location: Blangy le Chateau (private property)
1 segment
For Hans-Olaf Henkel, the Wall segment at his country house in the Normandy, is a personal memory of turbulent times: After the fall of the Wall Henkel was member of the Board of Directors of the Treuhandanstalt and adviser to the former East-German Prime Minister Lothar de Maizière.
In addition, Henkel was BDI President and as well responsible for IBM business in Germany. In this role, he made sure that other IBM sites in Germany received a Wall segment, too.
For the segment on his private estate, Henkel paid approx. 3,000 Mark and invested a multiple thereof in transport and installation. The sale was arranged by a Berlin taxi driver in 1991.
Click to enlarge:
Photo above and background:
© Unknown upload/protected by The Wall Net