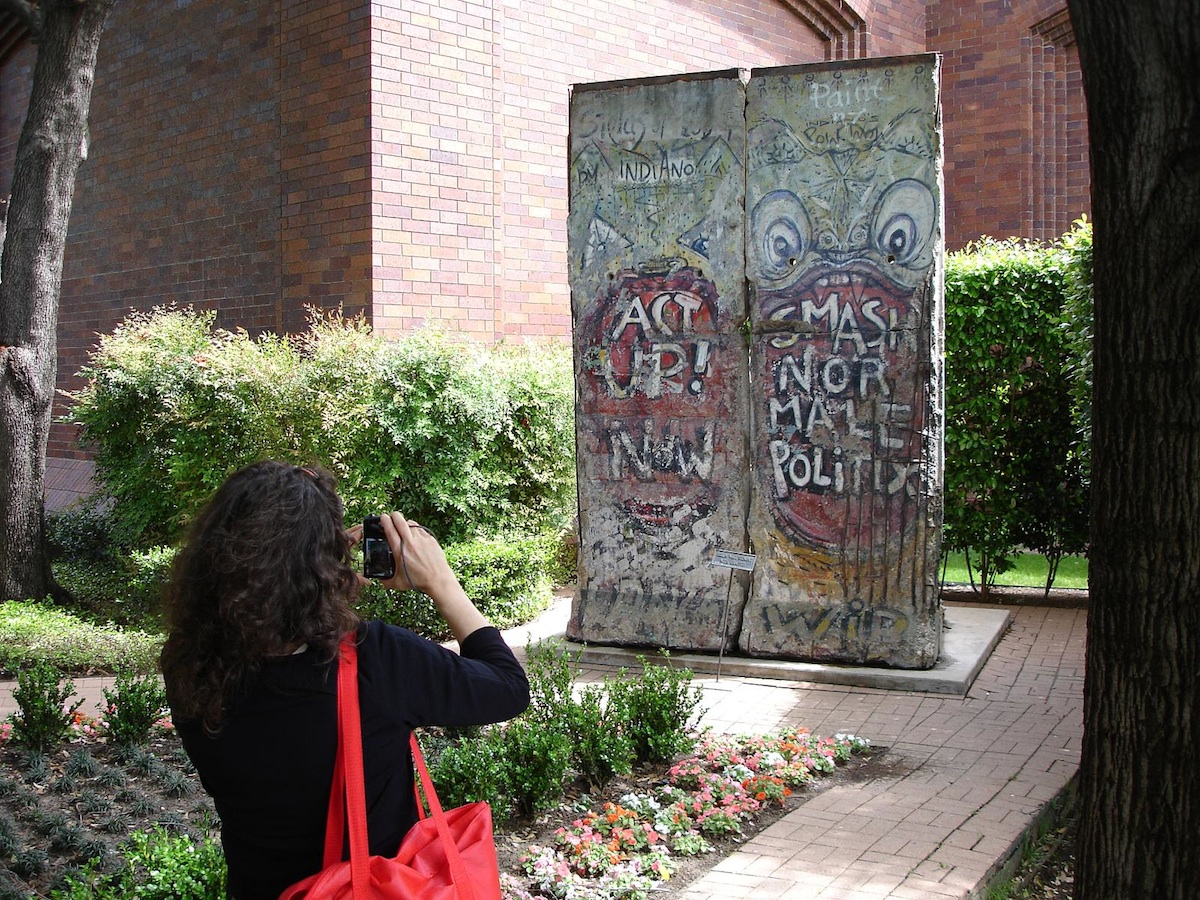 Location: Hilton Anatole Hotel, 2201 North Stemmons Freeway
2 segments from Waldemarstraße, Kreuzberg
Since the early 1990s, two Wall segments are at the Hilton Anatole Hotel in Dallas – initially in the sculpture garden, now in the elevator lobby. Particularly striking is the graffito by Jürgen Große aka Indiano. It was made in Kreuzberg's Waldemarstraße in November 1989 and is part of his global messages (to see more of it, use search phrase 'indiano' on this site)
The Hilton Anatole owns a large art collection with more than 1,000 pieces. When and why the Wall segments came here, is currently unknown. Additional information can be uploaded via comment on this side.
Click to enlarge:
Photo above and background:
© by David Webber. Licensed under CC BY-NC-SA 2.0.