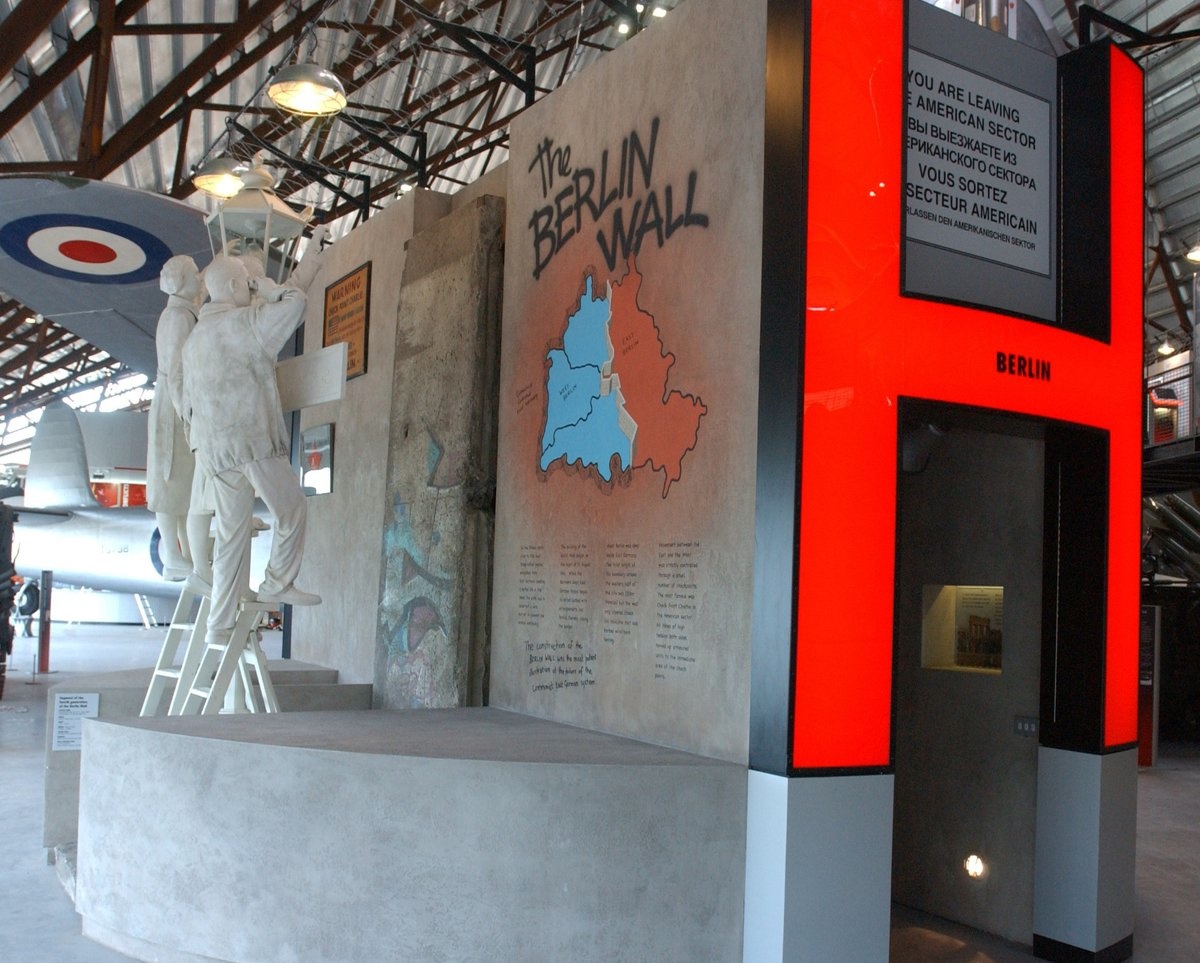 Location: Royal Air Force Museum
1 segment
A scene like in the '60s: Berliner waving over the border fortifications. An original Wall segment is part of this scenario that was built in the Royal Air Force Museum in 2007. It is part of an exhibition about the Cold War.
The Wall segment is a farewell gift from the city of Berlin at the withdrawal of the British troops in 1994. In England it was initially stored, until it had found in Cosford its final location.
The RAF Cosford Museum and the now award-winning National Cold War Exhibition was opened by Her Royal Highness Princess Anne on February, 7 in 2007.
Click to enlarge:
Photo above and background:
© RAF Museum