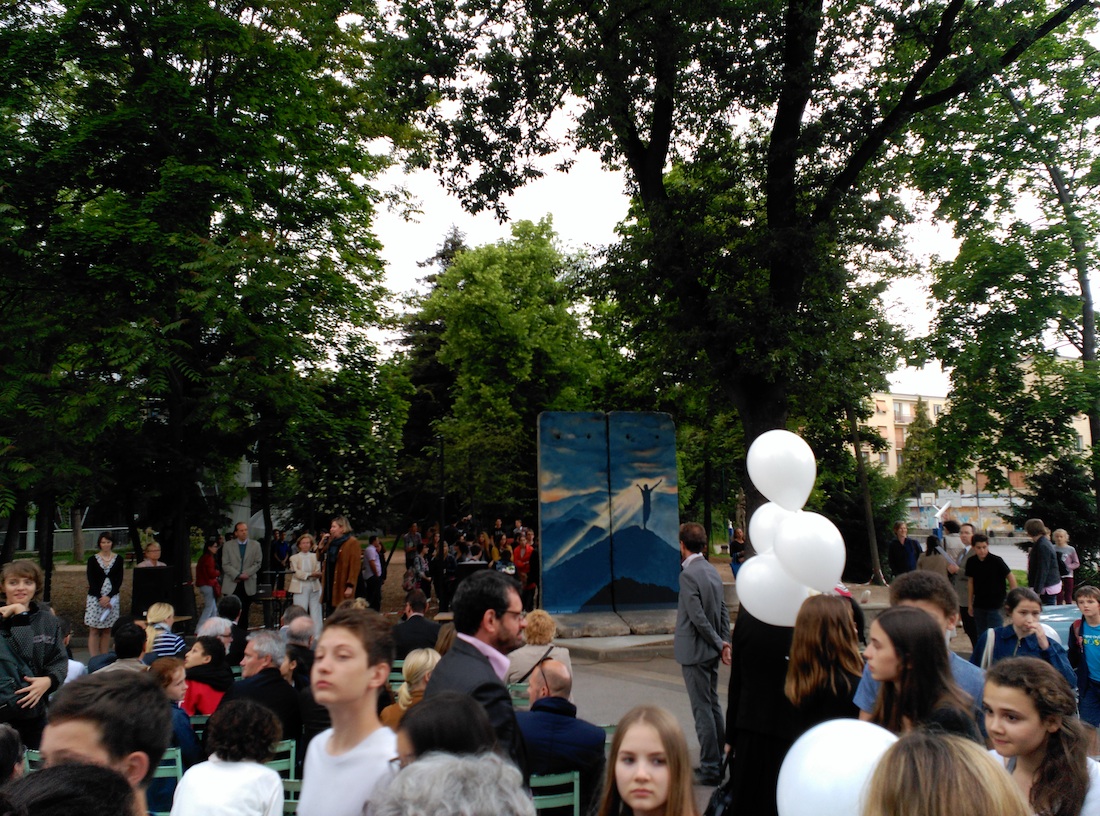 Location: Institution Jeanne d'Arc Colombes
2 segments
Peace, international understanding and remembering is the message of the Wall segments, which were set up in May 2015 in the catholic School Centre Institution Jeanne d'Arc Colombes in a suburb northeast of Paris. The inauguration took place in the presence of i.a. representatives of the German and Polish embassies in Paris and Nicole Fontaine, former President of the European Parliament.
The memorial was initiated by Phillipe Belleuvre, a teacher at the Institution Jeanne d'Arc, and his Association Monphi. But above all, it was enabled by an unparalleled commitment of the pupils of the 11th grade: For several weeks and months, they collected the necessary funds by numerous actions and initiatives. A Polish forwarding company took over the transport of the segments from a storage bin near Berlin to Paris.
Finally, the artist Victor Landeta was invited, whose work on the Berlin Wall also can be seen in Schermbeck and Schengen. His on site realized artwork represents inner peace, which we all need in order to find common peace. The other side of the Wall segments was partly designed in cooperation with pupils and is inspired by local conditions.
Click to enlarge:
Photo above and background:
© Victor Landeta